A$AP Rocky Confirms His Romance with Rihanna: "The Love of My Life"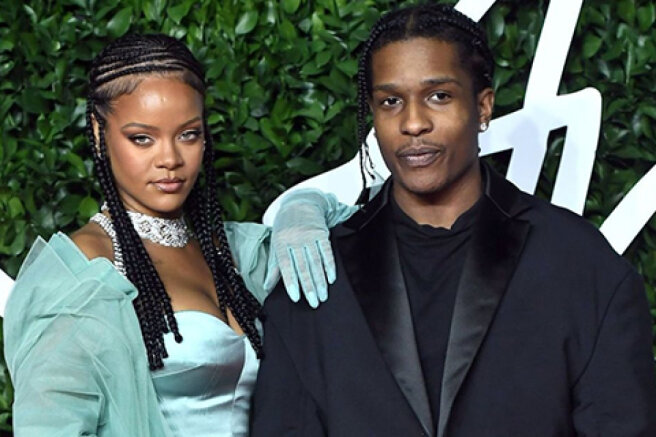 The first rumors about the romance of Rihanna and rapper A$AP Rocky appeared almost a year ago, but they were not confirmed for a long time. But recently, the 32-year-old musician publicly spoke about the relationship with the 33-year-old singer in an interview with GQ.
It's much better when you have your only person. It's worth a million others. She's the only one. The love of my life,
— No, " he said.
Insiders say that the couple does not want to make their romance public.
Not that they're hiding it. They just don't want people to mind their own business. They're both the kind of people who don't want too much attention. Therefore, they appear in the same place secretly, and no one knows about it until they see them together.
- the source noted.
Rakim Myers (real name of the rapper. - Ed.) already seems to be ready for a serious step in his life and is thinking about the future. He is sure that he will make a great father.
I think I'm going to be an incredible, wonderful father. I'm going to have a beautiful baby,
— No, " he said.
According to the rapper, the only thing that can truly raise a child is love.
A$AP Rocky has known Rihanna for a long time. For a long time, they were friends and colleagues, but then their relationship turned from just friendly to romantic. Last Christmas, the couple celebrated together at the star's home in Barbados with her loved ones.
Last month, an insider from the couple's entourage said that the lovers are very happy together.
Of course, it's obvious that they're a couple. They are also best friends. They joke and laugh a lot, often go on dates and have a great time together,
- he shared.