Kate Middleton and Prince William, together with their older children, attended a rehearsal of a concert in honor of the jubilee of Elizabeth II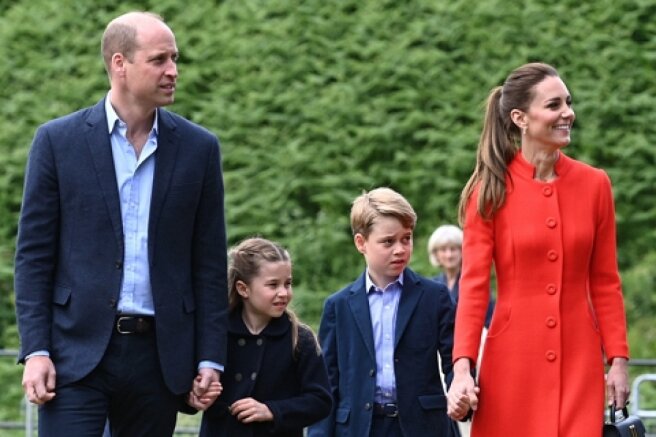 Kate Middleton and Prince William, along with their eldest children, Prince George and Princess Charlotte, visited Cardiff Castle in Wales, where a concert will be held to celebrate the platinum jubilee of Elizabeth II.
Prince Louis, whose appearance on the balcony of Buckingham Palace during the Trooping The Colours parade inspired Internet users to create memes, stayed at home this time.
To go out, the Duchess of Cambridge chose an orange Eponine coat dress, complementing the look with a black bag and high-heeled pumps.
The celebration of the Queen continues for the third day. In addition to the parade, a solemn service was also held in London, which was attended by Prince Harry and Meghan Markle along with other members of the royal family.
The Dukes of Sussex flew to the capital of Great Britain together with their daughter Lilibet, who turned one year old on June 4. Elizabeth II, Kate Middleton and Prince William, Prince Charles and Camilla Parker Bowles briefly congratulated the baby on Twitter. Elizabeth II is also expected to visit her great-granddaughter at Frogmore House, where Harry and Meghan are staying.