Us Weekly: Charlize Theron is dating Gabriel Aubrey, Halle Berry's ex-boyfriend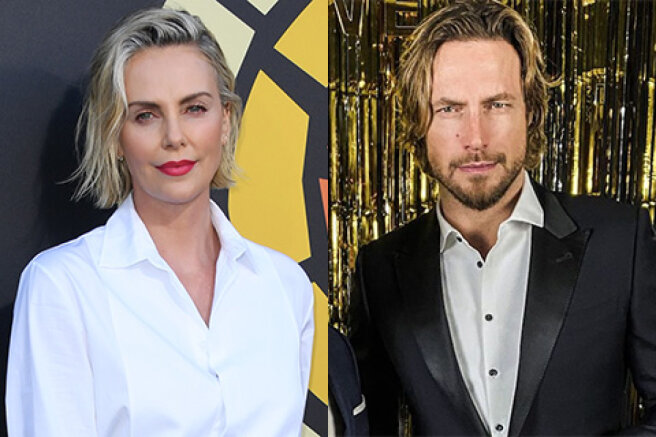 The Us Weekly publication reports on the romance of actress Charlize Theron and Gabriel Aubrey, a model and ex-boyfriend of Halle Berry, with whom he has a daughter together. An insider of the publication shared exclusive information according to which the actress and the model were on a date.
They are very laid-back and enjoy each other's company,
— the source said, noting at the same time that we are not talking about a serious relationship yet.
This is not the first time that celebrities have been credited with an affair. For the first time as a couple, they were talked about back in 2017, when their joint photos got into the press. But Theron then denied everything.
I saw him for about three seconds. Passing by, I said: "Hello!" because our children go to the same school,
She said in an interview with Andy Cohen in 2017.
Charlize has not been seriously involved with anyone since July 2015, when she broke up with Sean Penn after a year and a half of a relationship. The actress noted that she is open to new acquaintances, but in general she is satisfied with everything.
I can honestly say about my life: I don't feel lonely. After I had children, it's not that it replaces something or makes you less interested in romance. Being a parent is a lot of work, and part of it comes at the end of the day when I go to bed and say to myself, "Oh my God, I wouldn't want this day to be any different,"
Theron confessed.
The actress was in a relationship with Third Eye Blind frontman Stefan Jenkins from 1998 to 2001. She later had an affair with Stuart Townsend, whom she dated from 2001 to 2009. Theron has two daughters: 10-year–old Jackson (Jackson's biological gender is male, but the boy considers himself a girl) and 8-year-old Augusta, whom she adopted in 2012 and 2015, respectively.
Aubrey has a 14-year-old daughter, Nala, from Halle Berry, with whom he broke up in 2010 after five years of relationship. The couple's separation was a scandal. Former lovers sued for custody for a long time, Berry accused Gabriel of racism. In 2014, the court ordered Berry to pay Aubrey alimony, which the actress still lists. Last year, Berry halved the amount, calling the payments "extortion."