Demi Moore and Bruce Willis ' youngest daughter Tallulah is getting married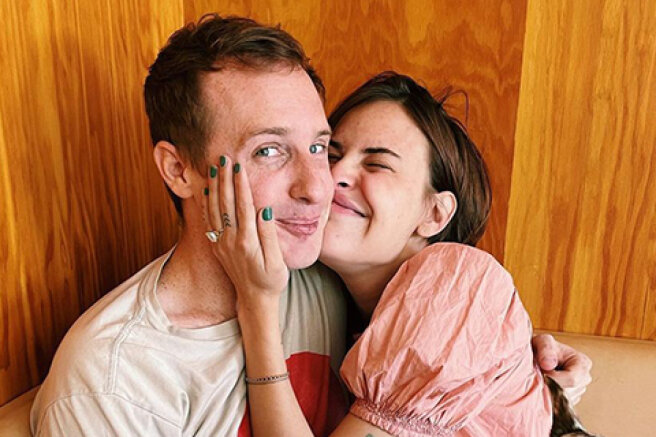 The 27-year-old daughter of 58-year-old Demi Moore and 66-year-old Bruce Willis Tallulah yesterday announced her engagement to 31-year-old actor and director Dillon Bass. On her Instagram page, the girl posted a series of shots in which her lover gets down on one knee in front of her and asks for her hand.
With absolute certainty,
- so the actress signed the pictures from her engagement.
Later, the girl published a short video in which she showed an engagement ring with a large sparkling stone on her hand, which was shaking with excitement.
My hands are still shaking. I'm the bride!
Tallulah wrote in the video's caption.
Dillan also announced a happy event in his life on Instagram. He posted a few shots taken on the day of the engagement, and once again confessed to Tallulah in love:
I can finally call you my fiancee. I love you endlessly, Buuski Lu, you are my best friend.
The youngest daughter of Demi Moore and Bruce Willis has already been congratulated by her sisters Rumer and Scout.
I am incredibly inspired by this joyful holiday of love! Hip-hip hooray! Brother, welcome to the Willis family,
Scout wrote.
I love these crazy kids! I congratulate you and love you as immensely as I am excited about what happened,
Rumer added.
Tallulah Willis and Dillon Bass publicly announced their romance just over a year ago — in February 2020. From that moment on, they actively publish joint photos in social networks and admit their feelings to each other.
Recall that after the divorce, Tallulah's parents Demi Moore and Bruce Willis remained in a great relationship. To this day, they often spend time together with their three daughters, and last year they were even quarantined in the same house. In addition to his three children with Demi, Bruce also has two younger daughters with model Emma Heming, whom he married in 2009.