Two red dresses and a huge cake: Bella Thorne and Benjamin Mascolo celebrated their engagement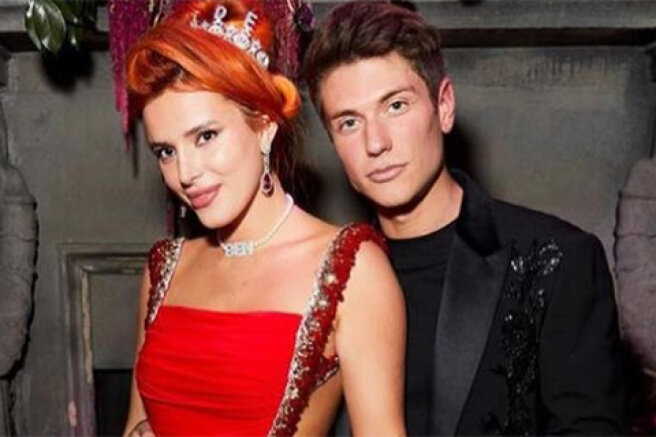 In late March, it was announced that 23-year-old actress Bella Thorne will soon marry her boyfriend, 27-year-old musician Benjamin Mascolo.
Then the young man wrote in his Instagram that he proposed to his beloved, and she agreed to become his wife. Apparently, they are clearly not going to delay the wedding: preparations for the celebration are already in full swing.
So, yesterday, Bella and Ben shared photos from the engagement party with their followers. In terms of scale, it was hardly inferior to some wedding celebrations: guests were waiting for a huge multi-tiered cake, and the future bride herself changed several outfits during the evening.
First, she appeared in a luxurious red Valdrin Sahiti dress with a train and a high slit. Bella added a Roger Vivier clutch, Le Silla high-heeled shoes and a choker with the name of her favorite. And later in the evening, Thorne changed into a revealing Tony Ward mini dress.
My princess made it a reality. The best engagement party ever! I'm so happy to share these special moments with you. Also, can we talk about how insanely beautiful you are in this dress? Love you,
Ben wrote.
I can't believe I'm going to marry the love of my life,
- this is the message Bella left on her blog.
Recall that Bella and Ben began dating in 2019 and made their debut as a couple on the red carpet of the Venice Film Festival. But the young people met online — Thorne said that they started communicating after she commented on one of the pictures on Ben's Instagram.