Insider: Prince Harry wants the royal family to apologize to Meghan Markle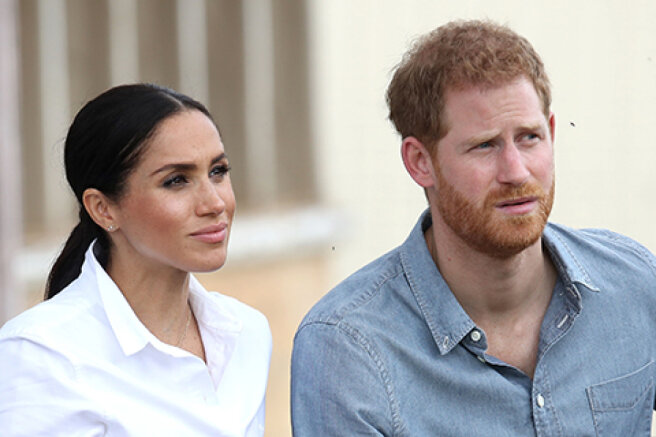 After the refusal of 36-year-old Prince Harry and 39-year-old Meghan Markle from royal duties, their relations with Harry's relatives have deteriorated markedly. This was confirmed by a recent interview with the couple Oprah Winfrey, in which Meghan said that during her life in the palace, she did not receive any support from the British royal family, because of which she was on the verge of suicide.
Despite the fact that now Harry and Meghan are no longer senior members of the royal family and live a quiet life in the United States, they are not yet ready to forgive their relatives for old grievances — at least, that's what people from the close circle of the spouses say. So, one of the insiders said that Harry is not ready to establish relations with the family until they apologize to his wife.
Harry's problem is that he's fixated on being right. Despite the fact that he himself claims that he is ready to move on, he will not back down until he receives an apology from his family," an insider told Us Weekly.
By the way, so far the reaction of the royal family to the interview with Meghan and Harry has been mixed. They released an official statement in which they admitted that they were saddened that the years of life in the palace were so difficult for the couple, and also promised to deal with the issues raised in this conversation with Oprah within the family. According to rumors, after the interview, Harry also managed to talk with his father Prince Charles and brother William, but this conversation was "unproductive".
Recall that in an interview, Meghan Markle said that she was practically forbidden to leave the palace, recalled her old conflict with Kate Middleton and admitted that some of the senior members of the royal family were concerned about the color of their son Archie's skin. Meghan's claim of rampant racism in the family was rumoured to be about Queen Elizabeth II's daughter Princess Anne.