Bruce Willis 'wife Emma Heming congratulated him on his 12th marriage anniversary:" I love this guy to the moon and back"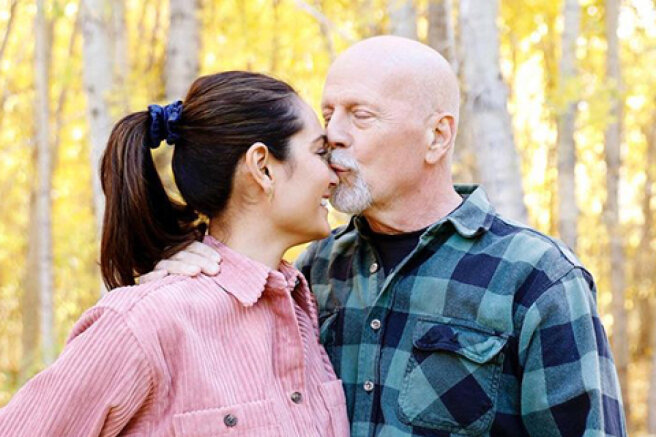 Bruce Willis, 66, and Emma Heming, 42, celebrated their wedding anniversary yesterday. Exactly 12 years ago, they exchanged vows of love and loyalty, and from that moment they never parted. On the occasion of the family holiday, Emma posted a new touching photo with her husband on Instagram, in which she seems to whisper something gently in his ear. In the caption, the actress said that not all of the years she spent with Willis in marriage were cloudless and simple.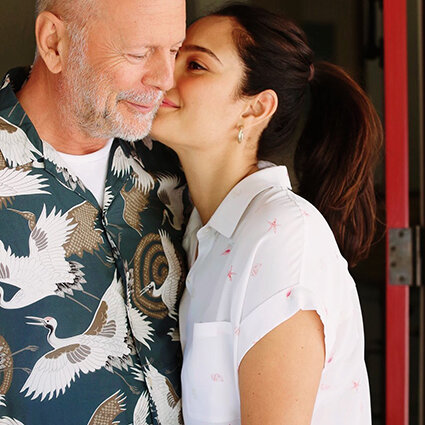 I really love this guy to the moon and back! Although there were times when I would have loved to land him on the moon and return to Earth alone. That's what 12 years of marriage looks like, right? We've had a lot of fantastic highs and dismal lows. But he is absolutely my man. There's no one I want to go through this crazy thing called marriage with but him. He's my family. He gave me a family, as well as many other things. I have dreamed of him, and I love him to the core. Happy 12th anniversary, my sweet,
- Emma congratulated her husband on the holiday.
Another cute post to her husband Heming dedicated a few days earlier, on his birthday. On March 19, she also posted a photo of them together, calling Bruce the greatest love of her life:
Happy birthday, the biggest love of my life. This guy came into my life and turned it upside down. Since then, every day is turned inside out — it's quite exhausting! But he is the greatest man I know, and I thank the stars for him every single day.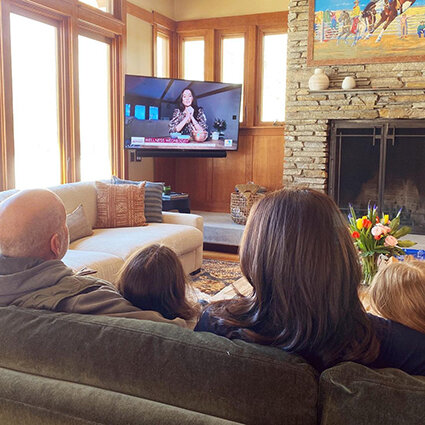 Bruce Willis was also congratulated on his 66th birthday last Friday by his ex-wife Demi Moore. She posted a photo on Instagram of them posing with Bruce and their daughters together, and accompanied it with a touching comment:
Happy birthday, BOO! You're one of a kind! I am incredibly grateful that you shared these three beautiful girls with me and for our mixed families.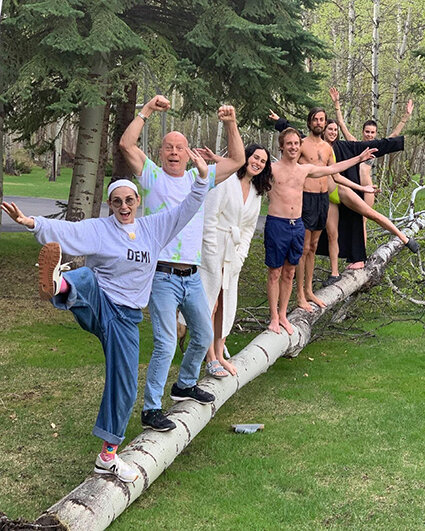 Recall that Bruce Willis and Demi Moore were together from 1987 to 1998, gave birth to three daughters and officially completed the divorce only in 2000. After the separation, the former couple remained in a warm friendly relationship: Demi even attended the wedding of Willis and Heming in 2009. In marriage, Bruce and Emma raise two young daughters-eight-year-old Mabel and six-year-old Evelyn. Two years ago, the couple re-exchanged vows of love and loyalty at a ceremony for the closest ones, which was held in the Turks and Caicos Islands.