Princess Charlene of Monaco and her family attended a children's rugby tournament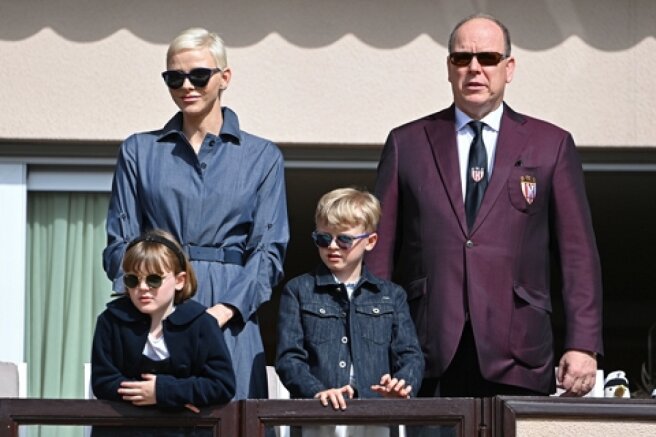 Princess Charlene of Monaco, together with her husband, Prince Albert II, and children, Jacques and Gabriella, attended the St. Devot International rugby tournament for children - this is her second appearance in public after a long illness.
The Monaco Rugby Federation holds competitions annually with the support of the Princess Charlene Foundation — however, in 2020 and 2021 the event had to be postponed due to the coronavirus pandemic. However, this time it took place, and the Princess came to personally support the athletes from the podium.
Earlier in April, Charlene attended the Formula E World Championship motorcycle races. Then many people paid attention to her haggard appearance, and theories began to appear on the web again that Charlene was not doing well in her family life, and her illness was just a cover. However, at the rugby tournament, the princess was more smiling and sociable — Internet users believe that in this way she decided to dispel rumors.
Recall that in November last year, Princess Charlene returned to Monaco from South Africa after being treated there for several months for a severe ENT infection, but due to the deterioration of her health, she left her family again and went to Switzerland to improve her health.