Angelina Jolie told about the trip to Lviv: "There is no point in such harm to children"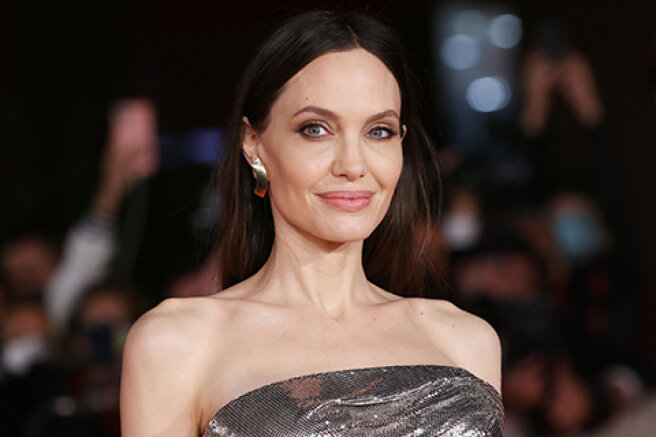 Angelina Jolie, who visited Ukraine last week, shared the details of her trip on Instagram*. The actress posted photos and told about a girl from Lviv who found a "shiny stone", not realizing that it was a shell fragment. Its brilliance and strangeness will surely attract the attention of a child. When a bomb or projectile explodes, sharp fragments of heavy metal dig into the bodies of those who are near the point of impact. Many of the children I met recently had shrapnel removed after the bombing of the station in Kramatorsk. This is a difficult and painful process. Fragments that were close to vital organs were too dangerous to remove, and they remained inside.
There is no point in such harm to children, which goes beyond bodily harm and causes emotional and mental trauma," she wrote under the post.
Although Jolie did not publicly advertise her visit to Ukraine, it attracted a lot of attention. A video spread online of the actress heading to a bomb shelter after the air alarm went off, and before that the star managed to visit a coffee shop: Jolie made an order, signed autographs and talked with the staff of the institution. After her departure, the employee of the coffee shop decided to earn money — he tried to sell a half-eaten croissant Jolie for 1 million hryvnia (about 2.3 million rubles).
After her trip, Jolie said she was proud of the courage of Ukrainians. I am proud of the resilience, courage and dignity of the Ukrainian people. It's terrible to see the impact all this has on a whole generation of Ukrainian children," the actress is quoted by the Mail.
After the visit of the actress to Ukraine, rumors spread online that the actress wants to adopt a Ukrainian child. Representatives of the actress denied these rumors. Recall, the actress has six children, three of them adopted.
Angelina Jolie spoke in support of the residents of Ukraine immediately after the start of the military special operation of the Russian Federation. The actress organized a fundraiser to help refugees, and also previously visited a hospital in Italy, where children from Ukraine who were forced to leave the country are being treated.
*Instagram belongs to Meta, a recognized extremist organization in the Russian Federation