New photos of Prince Louis on the occasion of his 4th birthday have appeared on the web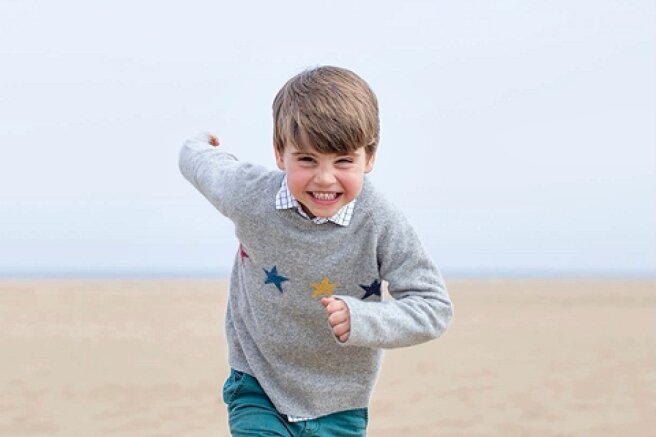 The youngest son of Prince William and Kate Middleton, Louis, turned 4 on April 23 — on this occasion, the British royal family presented his new portraits.
Their author has traditionally been the Duchess of Cambridge, whose passion for photography is no secret to anyone. Every birthday of one of Kate's children is marked by the publication of portraits made by her personally.
As the youngest of the three children of the Dukes of Cambridge, Louis does not appear in public as often as his older brother and sister. Recently, George and Charlotte, along with their parents, attended the Easter Service at Windsor Castle, but Louis did not attend it.
Earlier in the week, on April 21, Elizabeth II celebrated her birthday — the Queen of Great Britain turned 96 years old. In honor of this event, Buckingham Palace also published a new portrait of her.
Like Louis, Her Majesty missed the Easter Service — for the first time in 50 years of reign. Earlier, representatives of the royal family warned that the queen would stop taking part in some official events due to the fact that it is difficult for her to walk.