Avril Lavigne marries her boyfriend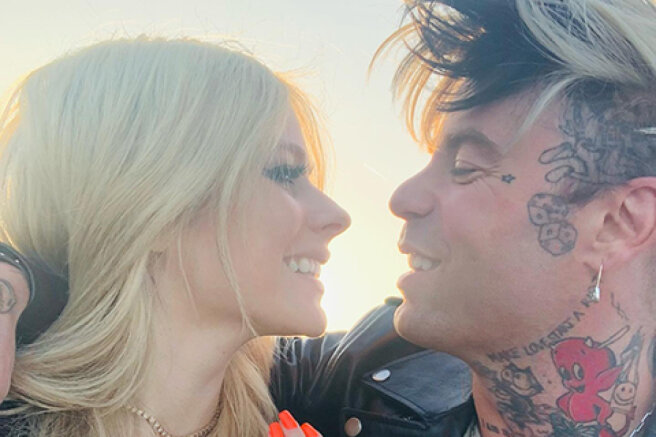 Avril Lavigne is getting married to her boyfriend Derek Ryan Smith, who is known under the pseudonym Mod Sun. The musician proposed to his beloved at the Eiffel Tower.
The singer shared photos from the engagement on Instagram (owned by Meta, recognized as an extremist organization in the Russian Federation). Yes! I love you forever," Avril Lavigne wrote under the post. In the comments, fans congratulated her on her engagement. Among them was Kourtney Kardashian, who recently had a wedding in Las Vegas with her lover Travis Barker.
Mod Sun also dedicated a touching post to his fiancee. The day we met, I already knew it was you. Together forever, until the end of our days. I dreamed that I proposed in Paris. I took out a ring and asked you to put it on. I got down on one knee and looked into your eyes. You're too beautiful to be described in words. The couple's affair became known in February last year. For Avril Lavigne, this marriage will be the third — she was married to musician Derek Whibley and Nickelback soloist Chad Krueger, whom she divorced in 2015. For her fiance, this marriage will be the second.