Details of the upcoming "Gothic" wedding of Megan Fox and Colson Baker have been revealed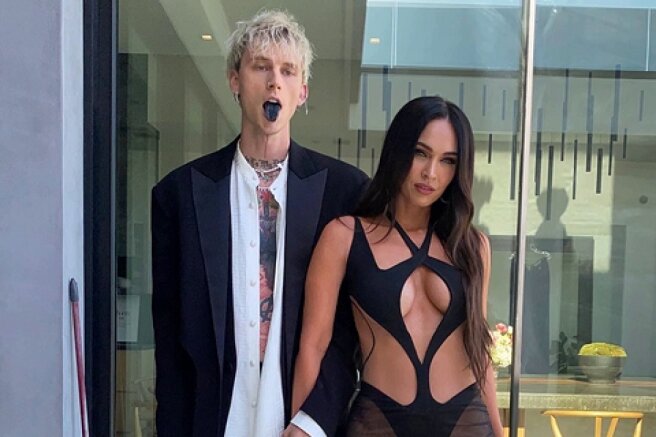 It's only been two months since Megan Fox and Colson Baker, also known under the pseudonym Machine Gun Kelly, announced their engagement, but the couple is already planning their upcoming wedding with might and main. A source from the inner circle of celebrities told ET about what she will be like.
Megan and MGK are not in too much of a hurry to formalize their union, but they are already involved in the planning process. They would like to get married next year if all the details can be settled by then, but the exact date has not yet been set. As for the ceremony, they want an extravagant wedding in a gloomy style, because both of them cannot be called guardians of traditions. Megan is thinking of settling on a colored wedding dress. It may even be black.
Earlier, Colson Baker had already stated on The Late Late Show that he would like to create a "gothic" atmosphere at his wedding, and that one of the decorative elements in the chosen location would be the "red river".
The insider, in turn, added that the musician and actress plan to give a special role to their children at the ceremony, but did not specify which one.
Recall that Megan Fox has three sons from ex-husband Brian Austin Green, and Machine Gun Kelly has a daughter Casey from his ex-girlfriend Emma Cannon. The musician has already introduced his daughter to Megan, recently the three of them visited the 27 Club Coffee in Cleveland.