Prince Andrew will pay $16 million as part of an out-of-court settlement in the case of the rape of a minor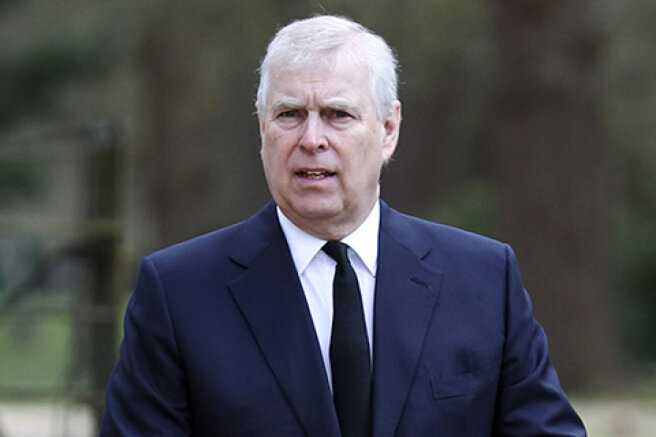 Prince Andrew and Virginia Roberts-Giuffre have reached an out-of-court settlement in a rape case. According to the Daily Telegraph, the Duke of York will pay Giuffre $ 16 million in compensation.
The entire amount must be credited to Virginia's account within 30 days. Part of the payments will be taken over by Queen Elizabeth II, who previously helped her son to cover the huge costs of lawyers during the proceedings. Prince Andrew himself cannot pay for the services of lawyers, because he lives on a small pension of a vice admiral of the British Navy and a scholarship provided to him by Queen Elizabeth II.
Virginia Roberts-Giuffre sued the prince in August 2021. The lawsuit alleged that she was forced to have sex with Prince Andrew three times in 2001. At that time, Virginia was 17 years old.
One of these cases occurred in the mansion of billionaire Jeffrey Epstein. In 2008, Epstein was accused of pedophilia and sex trafficking of minors: the billionaire provided girls for sex services to his friends, among whom there were many stars and famous people. He pleaded guilty and paid about $1 million in compensation to his victims. In 2019, he was arrested again, and in August of the same year, Epstein was found dead in prison, where he was awaiting trial.
Prince Andrew denies his guilt. He admitted that he regretted meeting Jeffrey Epstein (he had previously denied having an affair with him) and that Virginia had suffered unfair public attacks. In January of this year, Prince Andrew asked for a jury review of the rape case.
The trial was a big blow to the reputation of Prince Andrew and the British royal family. So, in November last year, he asked to be removed from public duties. At the beginning of 2022, the prince was deprived of military ranks and the right of royal patronage, and also refused to use the title "His Royal Highness".