John Malkovich was not allowed into a hotel in Venice — he did not have a "covid passport"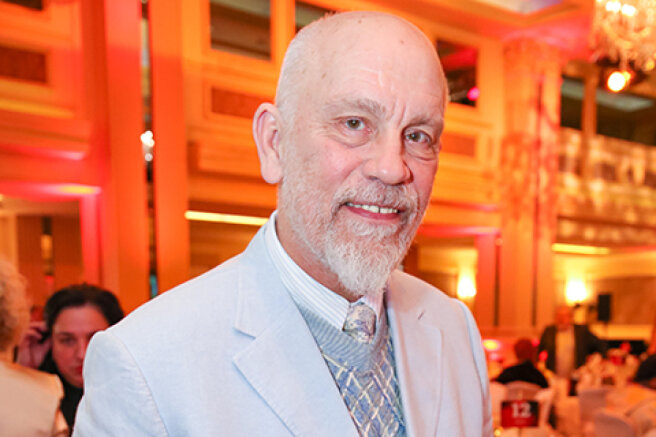 The famous British actor John Malkovich, who came to Venice to shoot the TV series "Ripley", was refused to check into a room at the luxury Danieli Hotel. He did not have a "covid passport", or a Super Green Pass, mandatory for checking into a hotel in Italy starting from January 10. The Super Green Pass is valid for nine months after the last vaccination for fully vaccinated (i.e., those who received two doses) people. The organizers had to look for private housing for the actor in a hurry. It is unclear exactly why Malkovich did not have the necessary document. Perhaps it's all about bureaucratic changes, because before January 10, other, less strict rules were in effect in the country.
Malkovich is in Venice filming a remake of Anthony Minghella's 1999 film The Talented Mr. Ripley. Many scenes from the acclaimed film were shot in Venice, and 20 years later, the remake will be shot in this city again. The role of Ripley will be played not by Matt Damon, but by the Irish actor Andrew Scott. The cast also includes Johnny Flynn and Dakota Fanning. The series, directed by Steven Zellian, is due to be released in 2023.
Earlier this year, tennis player Novak Djokovic got into an unpleasant situation related to unwillingness to be vaccinated and disregard for the rules of self-isolation. The athlete flew to Australia for the Australian Open tournament. Since Djokovic's visa did not imply entry into the country on exemption from vaccination, he was detained. Later it turned out that he had not been vaccinated. As a result, the Australian government cancelled the athlete's visa, and he himself was sent to an immigration detention center before trial. After an appeal by Djokovic's lawyer, the decision to cancel the Australian visa was canceled. Later, the visa was canceled again.