A teaser of a Christmas concert with Kate Middleton has appeared on the web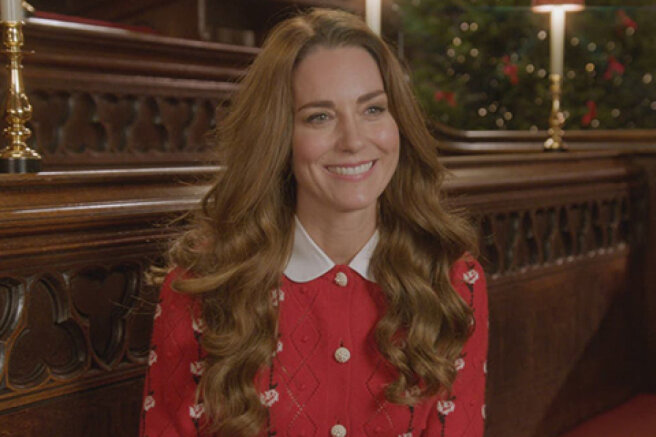 A teaser for the Christmas concert Together at Christmas, which took place a few days ago at Westminster Abbey, has been released.
39-year-old Kate Middleton, who organized the event, also appeared in the short video. In the video, the Duchess of Cambridge appeared in a red Miu Miu cardigan with a white collar.
I am so glad that we will celebrate Christmas together here in Westminster Abbey,
Kate says in the teaser.
The guests of the festive concert, in addition to Kate and her husband Prince William, were also members of their families, and such famous British musicians as Leona Lewis, Ellie Goulding and Tom Walker performed at it.
On the air of British television, the performance will be shown on Christmas Eve. Moreover, the concert will be released not on the BBC channel, but on ITV. According to British press reports, Kate and William themselves did not want the BBC to broadcast the concert. The reason was that the channel recently showed a documentary series "The Prince and the Princess", which was criticized by the royal family. In an official statement, the family said that the BBC presented "overblown and unfounded allegations from anonymous sources" as reliable facts.