Kate Middleton and Prince William with their children presented a Christmas card. The photo was taken in Jordan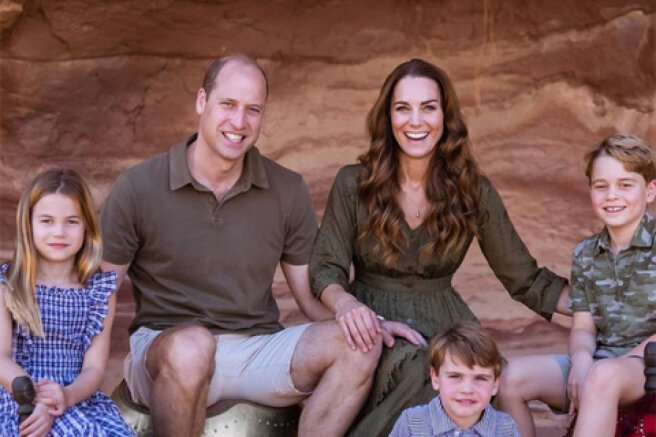 The Dukes of Cambridge have released a new annual Christmas card. In the photo, 39-year-old Prince William and Kate Middleton pose with their children, eight-year-old Prince George, six-year-old Princess Charlotte and three-year-old Prince Louis. The photo was taken in Jordan:
The Duke and Duchess of Cambridge are happy to share a new photo of their family. In the photo that will be the official Christmas card of Their Royal Highnesses this year, the Duke and Duchess are pictured together with their three children in Jordan earlier this year,
- Kensington Palace reported.
It is not known when exactly this trip to Jordan took place. But it is known that Kate Middleton has a special connection with this country: as a child, she and her family lived in Jordan for two years when her father worked for British Airways.
Prince William has also visited this country before: he visited Jordan as part of his tour of the Middle East in 2018.