J.K. Rowling complained about threats from trans activists after publishing her address online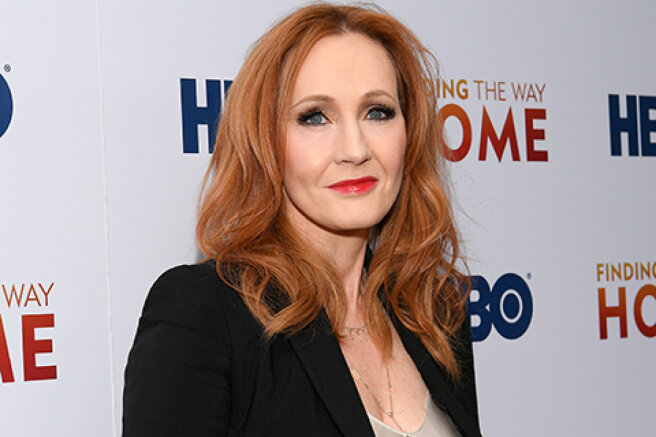 The conflict between J.K. Rowling and the trans community has reached a new level. Yesterday, the writer posted several posts on Twitter in which she spoke about the threats. She began to receive them after the publication of photos of her house on the web, which were made by activists of the movement for the rights of trans persons.
After it became known that the writer J. K. Rowling, who invented the story about the young wizard, would not be invited to the Harry Potter reunion, the scandal with her participation, which caused Rowling's "cancellation", began to be discussed violently on the network again. Recall that once the writer criticized the phrase "people who menstruate" on her Twitter, reminding that there is a word "women". After that, she was accused of transphobia, a movement against Rowling began on the web, and many actors from Harry Potter hastened to distance themselves from Rowling. Moreover, Rowling's series of books about the detective Kormoroan Strike, which she writes under the pseudonym Robert Galbraith, also found signs of transphobia.
Now, on the web, some users are ready to cancel Rowling's "cancellation" and condemn those who previously condemned the writer herself. The reason for this was a resonant case. Several activists from among the critics of the writer's transphobic views took pictures at her house, and did it in such a way that the exact address is clearly visible in the photo, and published the pictures online.
I've received so many death threats that I could have plastered the whole house with them. Perhaps — I'm just saying - the best way to prove that your movement does not pose a threat to women is to stop harassing and harassing us and stop threatening us,
Rowling wrote.
She also noted that she had to contact the police and thanked everyone who sent complaints about the publication with photos to the support service of social networks.
A discussion traditionally unfolded in the comments. Many did not take the writer's complaint seriously, considering that she exaggerates the problem.
It's a little weird because you know perfectly well that your address is public information, but you're trying to give the impression that trans activists are disclosing private information to the public. Your house has a whole Wikipedia article,
- one of the users wrote.
Where was your indignation then?
- another user asked, attaching a screenshot of a two-year-old video with a Harry Potter fan's tour of Edinburgh to the writer's house.
However, many of Rowling's subscribers supported her, noting that such behavior of activists is unacceptable.
Events and characters simply reflect the plot of Harry Potter. Institutions designed to protect the good and fight evil were undermined. Those who oppose this are condemned and destroyed. Thanks to people like you who stand firmly in front of this, we will win,
- one of the fans wrote.
Rowling was also supported by some representatives of the trans community.
I'm really sorry to hear that. I'm a trans person, but I don't support people like them. I always disagree with your opinions, but I understand your concerns,
- the subscriber spoke out.
Some decided to support Rowling in a comic form with a reference to the books. She even retweeted one of these posts.
To my fellow activists who are planning to peacefully intimidate J.K. Rowling by gathering at her house. I remind her of her address: Platform 9 ¾, King's Cross Station. (To enter, run very fast, head first, to the concrete wall between platforms 9 and 10.) Good luck!
- a network user wrote.
The first news was shared by blogger Zenitsu98.