New details of Kim Kardashian and Pete Davidson's relationship: "He doesn't cycle on little things, and Kim finds it sexy"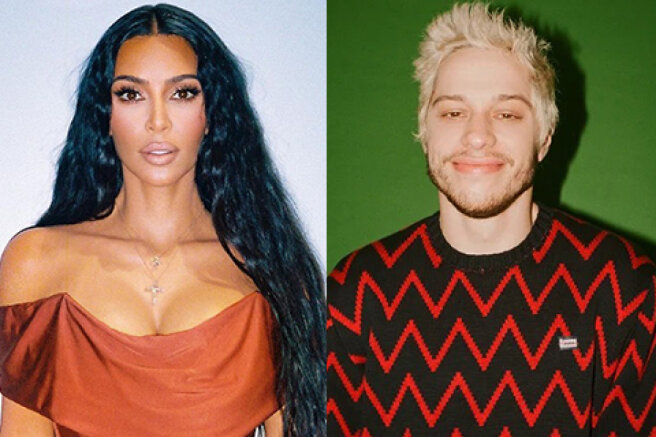 New details of the relationship between 41-year-old Kim Kardashian and 27-year-old Pete Davidson continue to appear in the press. Recently, the reality TV star and the comedian have been seen together several times: First, they had fun in an amusement park with mutual friends, and then they had dinner in a romantic atmosphere on the roof of an Italian restaurant in Davidson's hometown of Staten Island.
Kim and Pete have not commented on their relationship yet, but insiders share interesting details every now and then. The other day, a person from Kardashian's inner circle said that before the first meeting with Pete at the amusement park, she consulted with her family and close friends, and received approval from them.
The first thing Kim did was get advice from her family and friends. They all encouraged her to do it. It has been obvious for quite a long time that Kim lacks fun and positive emotions in life, and Pete is exactly the person who can offer her this in abundance,
- an insider told Us Weekly.
The source also clarified that Pete is attracted to Kim because he is the complete opposite of her ex-lover Kanye West, who suffers from a number of psychological problems due to his bipolar disorder.
Pete is witty and laid-back. Kim enjoys spending time with someone who is completely the opposite of her ex-husband. Pete is relaxed and doesn't cycle on little things, and Kim finds it really sexy,
- the insider clarified.
According to rumors, Kim's close people also warned her about the possible risks of a new romance. They advised her not to get too involved with the young comedian, and also reminded her of his reputation as a heartthrob. Pete used to date and was even engaged to Ariana Grande, was together with Kate Beckinsale, Margaret Qually, Kaia Gerber and Phoebe Dynevor.
And if family members and close friends of Kardashian approved of her relationship with Pete, then Kanye West seems to be completely dissatisfied with them. According to rumors, he even asked Kim to refrain from such meetings until their divorce is officially finalized, and the other day for some reason unsubscribed from her on Instagram.