Kanye West unsubscribed from Kim Kardashian on Instagram amid rumors of her affair with Pete Davidson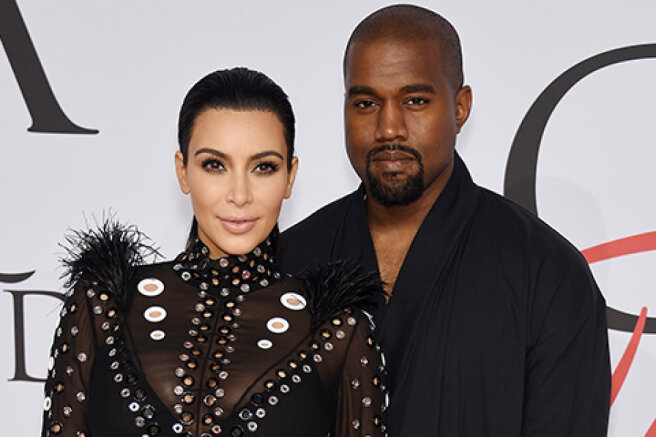 Just a few days ago, 44-year-old Kanye West, in an interview with the Drink Champs podcast, expressed a desire to reunite with his ex-wife Kim Kardashian. However, just yesterday he unsubscribed from the 41-year-old ex-wife on Instagram.
The rapper's unsubscription from the TV star occurred against the background of rumors about Kim's affair with 27-year-old comedian Pete Davidson. The couple has been seen together several times, and Kanye, as sources say, is not at all thrilled that his ex-wife spends time in the company of another man.
Kim and Pete became close after Kardashian took part in the SNL show. Then he and Davidson made a parody of Aladdin and Jasmine and kissed. What kind of relationship the couple has is unknown, but Kim's friends say it's more than just friendship. One of Kim's friends said that Davidson is quite assertive and determined and does everything to win a TV star.
He puts his arm around her waist, compliments her buttocks and touches her hair when they are together. He makes it very clear to her that he likes her,
— she said.
She also added that when Kim and Pete spend time together, he sits next to her so that no one else can do it, and Kim seems to like it.
He does not stand aside and does not pretend to be modest, he just goes ahead. And she seems to like his attention. It's nice to see her happy,
she added.
Nevertheless, Kim's friend does not think that the couple's relationship will last long, because Pete, in her opinion, is too young for Kim.
I don't think she would take a guy like that seriously,
— she concluded.
In an interview with Drink Champs, Kanye said that Kim is still his wife, and admitted that he had never seen their divorce papers.
I've never seen the documents. We are not divorced. For me, this is not a joke. My children (Kim Kardashian and Kanye West have four children. - Ed.) want their parents to be together. And I want us to be together,
— he declared.