Zayn Malik wants to avoid a custody battle over his daughter after breaking up with Gigi Hadid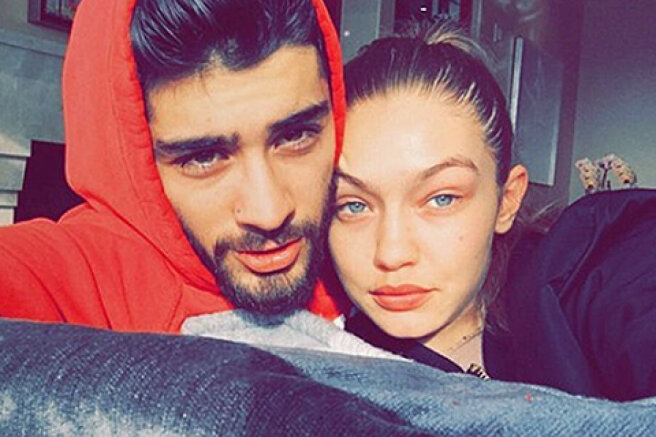 New details have emerged about the scandal in the star family of 26-year-old Gigi Hadid and 28-year-old Zayn Malik, who broke up after the model's mother Yolanda Hadid accused the musician of domestic violence. Now Zane, who pleaded guilty, received a fine and a 360-day probation sentence, intends to do everything possible to avoid a custody battle over his and Gigi's one-year-old daughter Hai.
In a conversation with the Mirror, Zane's business partner said that after the incident, the musician is extremely concerned about the future of his family and expects a peaceful resolution of issues related to custody of the baby:
Gigi and Zane are raising Hi together. He intends to fight with every ounce of his body against any suggestions that his bouts of aggression may prevent him from taking care of his daughter. Gigi supports Zane's desire to participate in the upbringing of his daughter.
Recall that a few days ago Yolanda Hadid accused Zayn Malik of domestic violence after a quarrel that occurred between them when Gigi herself was away. According to rumors, the musician insulted Yolanda, pushed her into a wardrobe and ordered her to stay away from his daughter. After that, Malik was charged with four felonies related to violence. He did not dispute the charges against him. Now Zane will not only have to pay the staff and serve a probation period, but also take an anger management course and a program to combat domestic violence. He is also prohibited from contacting Yolanda and her guard for the time being.
Rumor has it that in fact the relationship between Zane and Yolanda soured long before this incident. The first serious quarrel between them allegedly happened back in January, when Yolanda posted a picture on her Instagram where the face of baby Hai was visible in the mirror reflection. Soon Yolanda deleted this picture, but it still led to a family conflict. Zane, who, along with Gigi, is very serious about protecting his daughter from the attention of the press, was furious at the act of the model's mother.
According to rumors, Zayn Malik and Yolanda Hadid have also never seen eye to eye. While Zane led a reclusive lifestyle and loved complete privacy, which Gigi shared, Yolanda always sought to participate in her daughter's career and supported her publicity.
Yolanda always said that Zane should support Gigi: appear with her on red carpets and joint pictures on Instagram. At one point, she even invited them to participate in a reality show, which horrified him,
- a source told The Sun.
Gigi Hadid and Zayn Malik have been together for about six years in total, but have repeatedly broken up and got back together. A year ago, their daughter Hai was born. After the birth of their daughter, the couple demonstrated absolute family idyll in Instagram pictures and in rare conversations with journalists.