Kate Middleton gave a speech at a charity event in London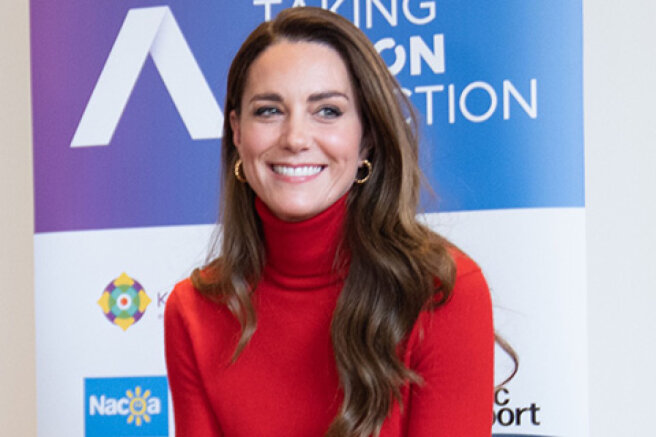 Today, an important event was planned in the work schedule of 39-year-old Kate Middleton. The Duchess of Cambridge visited the Bafta headquarters in London, where she delivered a speech at an event of the Forward Trust charity organization, which helps people with drug and alcohol addictions.
In public, the Duchess appeared in a bright image: in a red pleated skirt Pleated Skirt (worth only $ 25) and a turtleneck to match her. Kate complemented the look with brown Ralph Lauren shoes ($575) and a small DeMellier handbag ($460).
Kate Middleton is the patroness of the Forward Trust organization — she became its patron in June of this year. In her speech, Kate stressed the importance of combating misinformation and overcoming stereotypes associated with addictions.
Addiction is not a choice. No one wants to become a drug addict, but it can happen to anyone. None of us is immune from this. But this problem is very rarely referred to as a mental illness. And we rarely spend time trying to figure out its root causes. The path to addiction is often difficult. But only by recognizing what is at the root of addiction can we help to remove taboos and get rid of the shame that, unfortunately, surrounds this problem. As a society, we must start from a position of compassion and empathy, where we educate those around us, understand what path they have gone through and what happened before, and value and prioritize care and support, uniting individuals with the people around them,
Kate Middleton said.
The event was held as part of the Drug Awareness Week, which is currently taking place in the UK.