Dakota Johnson, Maggie Gyllenhaal and others at the premiere of the film "The Missing Daughter" in Lonodna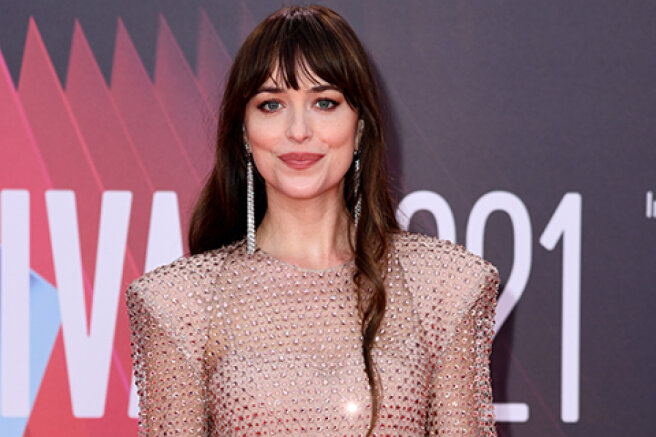 Maggie Gyllenhaal's film "The Missing Daughter", the debut feature-length work of the actress, premiered yesterday in London as part of the 65th London International Film Festival.
On the red carpet, she was accompanied by the performers of the main roles: Dakota Johnson, Olivia Colman and Jesse Buckley.
The 32-year-old star of the film "Fifty Shades of Grey" Dakota Johnson became the main star of the evening. She appeared in public in a shiny Gucci dress with long sleeves with feathers and swamp-colored sandals with high heels. By the way, her boyfriend Chris Martin supported her at the premiere. The couple was photographed leaving the hotel on their way to the festival, but the singer did not appear on the red carpet with her.
In the film, Johnson played a young mother Nina, whom a college professor Leda meets while on vacation in Greece. A new acquaintance makes the latter remember her early motherhood and experience a sense of guilt.
At the Venice Film Festival, where the film was presented for the first time, she received the award for best screenplay.