Exhibition, football match and parties: how Tina Kunaki's everyday life goes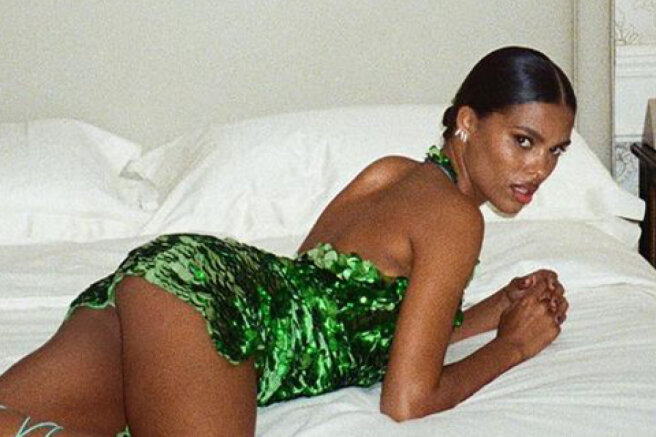 The last few weeks have been very busy for 24-year-old Tina Kunaki. Returning home to France from Milan Fashion Week, the model immediately got to Paris Fashion Week. Yesterday, Vincent Cassel's wife visited the opening of the Thierry Mugler exhibition, which she told in detail on her Instagram. The model published a photo of the French fashion designer's outfits in storis, which especially delighted her.
After the exhibition, Tina Kunaki went to a football match, which was held at the Parc des Princes stadium. The model went to the game with her friend Amina Muaddi: together they watched with interest the fight between the French club Paris Saint-Germain and the English Manchester City. The game eventually ended with a score of 2:0 in favor of Paris Saint-Germain.
Tina Kunaki does not forget about social parties. The other day, she attended one of these events with her friends and colleagues. The model came out in an emerald cocktail dress in large sequins, which attracted the attention of all the guests of the evening. Before the party, Tina managed to take some beautiful pictures in an outfit in a hotel room: in them she gracefully poses on the bed.
Not only numerous subscribers of the model, but also her husband could not leave these photos without attention. In his comment under the pictures, Vincent Cassel was happy to note that his beloved had finally returned home.
Home, sweet home,
- Kassel wrote, also adding an emoji in the form of a flame.
Paris Fashion Week has just started, which means that in the coming days Tina Kunaki will surely delight fans with new bright images.