Angelina Jolie visited the White House during a visit to Washington: new photos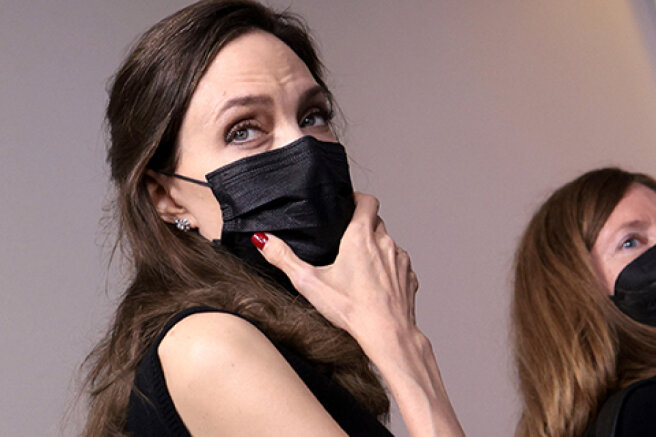 46-year-old Angelina Jolie has long been known not only for her acting work, but also for her social activities. Jolie takes part in UN missions as a goodwill ambassador, deals with refugee problems, participates in environmental projects. Jolie is currently in Washington, where she plans to discuss with members of Congress and members of the administration of President Joe Biden the effect of the law on violence against women. For this purpose, she came to the White House yesterday.
Taking this opportunity, Angelina also talked with the gymnasts of the US national team during the visit (among them was Simone Biles), who testified before the Senate Judiciary Committee on Capitol Hill yesterday. We are talking about the case of abuse and harassment by former national team doctor Larry Nassar and the negligence of the FBI in this case. The girls testified that their complaints, which were received back in 2015, were not properly considered.
Jolie talked to the athletes behind closed doors, so the content of their conversation is still unknown to the press.
Earlier, the actress thanked the police officers who defended the Capitol during the riots on January 6.
Jolie also managed to talk to reporters and comment on the main purpose of her visit — an attempt to promote the re-approval of the law on violence against women, which was adopted under Clinton.
Well, I've had good bipartisan meetings, and that's encouraging. The problem will be solved if you look at it as a healthy family and invest in it,
Jolie said.
According to a White House spokesperson, the actress met with White House press Secretary Jen Psaki, White House communications director Kate Bedingfield and Jen Klein, co-chair of the Gender Policy Council.
The Law on Violence against Women provides for support programs in cases of domestic violence, dating violence, as well as harassment, but its validity expired more than two years ago. The House of Representatives voted to re-ratify the law in March, but the Senate did not.