Love in pictures: The 100 brightest photos of a star couple-Justin and Hailey Bieber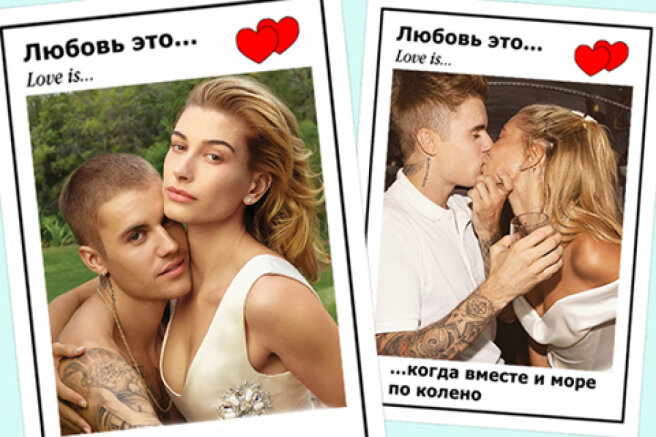 Today, 27-year-old Justin Bieber and his 24-year-old wife Hailey are celebrating their third wedding anniversary. The love story of a Canadian singer and a model could easily form the basis of a melodrama script: they met about 10 years ago, a few years later they started dating, and then their paths diverged for several years, but at the most unexpected moment they crossed again. Since that moment, Justin and Haley have never parted: they helped each other overcome psychological problems, and in the final (if it were still a movie...) the lovers played a magnificent wedding.On the occasion of the wedding anniversary of Justin and Hailey Bieber, Musthub has collected 100 of their most striking photos, eloquently describing the entire history of celebrity relationships.
Before the wedding
Justin Bieber and Hailey Baldwin met when they were both teenagers. At that time, the singer was dating Selena Gomez, so they were just friends with Haley for a long time. However, in early 2016, their relationship turned from friendly to romantic. Then Justin once again broke up with Selena, and Haley was next to him. However, their couple did not last long, soon Bieber returned to Selena again.
Everything changed in 2018: then Bieber finally put an end to his relationship with Gomez (Justin and Selena repeatedly converged and diverged) and got closer to Hailey again. This time, the relationship between Justin and Hayley developed rapidly. Just three months after the resumption of the novel, Bieber proposed to his beloved, and she agreed to him.
I got married two months before I turned 22. Of course, I was very young. It even sounds ridiculous when you say it out loud. However, by that time, Justin and I had already lived long enough to understand what we really want,
- this is how Hayley is now commenting on her marriage.
Wedding
On September 14, 2018, Justin and Hailey Bieber officially became husband and wife. Then the lovers just signed in the courthouse, and decided to postpone the magnificent celebration until better times because of Justin's depression.
As a result, the couple played a magnificent wedding a year later. A truly large-scale party took place in South Carolina, and the bride herself thought through all the details of the celebration to the smallest detail. According to Mail Online, the wedding cost the couple about $ 1.3 million. Hailey walked down the aisle in an elegant lace dress from the creative director of the Off White brand Virgil Abloh. More than 150 people were invited to the party, including the couple's star friends — Kendall Jenner, Camila Morrone, Katy Perry, Joan Smalls and others.
Travel and public appearances
Many fans are delighted with the trembling relationship of Justin and Haley and consider them almost an ideal couple. Lovers practically do not part, they attend public events together and travel a lot around the world. The couple shares all these moments in their microblogs.
eber "title=" Justin and Hailey Bieber">
Tenderness and kisses
Justin and Hailey Bieber do not hide their tender feelings in public and often publish pictures on social networks in which they passionately kiss or hug. The couple spent the quarantine together and made it clear to subscribers that they are so good and comfortable with each other that they do not need anyone else.
tps://www.MustHub/img/2021/09/yana/bieber/20210909-bieber-23.jpg "alt=" Justin and Hailey Bieber "title=" Justin and Hailey Bieber">
Covers and photo shoots
A few months after the magnificent wedding celebration, Hailey and Justin Bieber appeared on their first joint cover — the stars became the heroes of the new issue of Vogue. Since then, Justin and Hailey have repeatedly posed for gloss, and also took part in the filming of the Calvin Klein brand advertising campaign.