Bella Hadid on a date with boyfriend Mark Kalman in London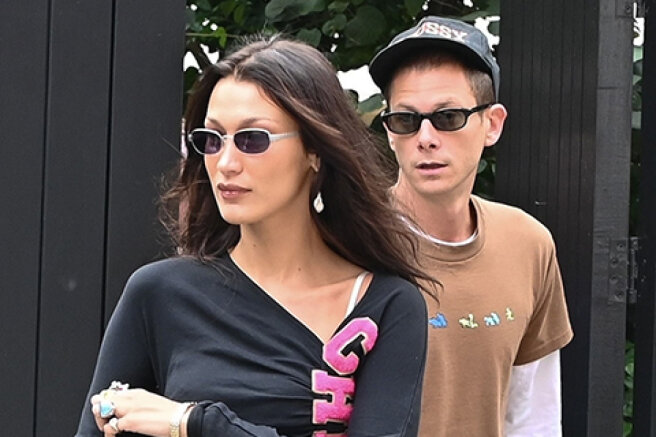 After returning from a vacation in Ibiza, 24-year-old Bella Hadid immediately got into the lenses of the paparazzi. Yesterday, reporters filmed her on a date with her 33-year-old boyfriend Mark Kalman. The star couple had lunch in one of the restaurants in London.
Bella and her new lover were dressed in casual style. The model was wearing a black asymmetric blouse with a large pink inscription Chloe, loose-fitting jeans to match and sneakers. The image of the star was complemented by oval-shaped sunglasses and a small clutch.
Hadid and Kalman did not show feelings in public and generally tried not to attract too much attention to themselves. They left the courtyard of the house and quickly got into a car, in which they went to the restaurant.
Bella's romance with art director Mark Kalman was first discussed in July of this year. However, insiders claim that the couple has been together for a long time, but for a whole year they hid their relationship from the press. Hadid and Kalman decided to make their relationship public when they realized that everything was really serious between them.
Bella was glad to be seen with him. Now she is really very happy,
- say insiders.