Madonna has published new photos with her boyfriend and children from a birthday party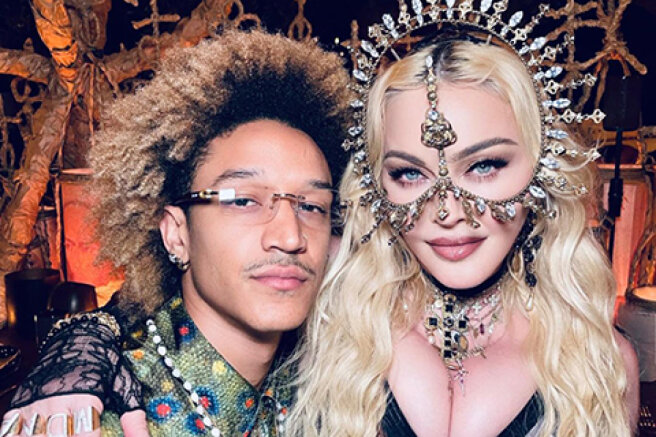 Last Sunday, the famous singer Madonna celebrated her birthday — the star of the pop scene turned 63 years old. Despite the non-circular date, the singer decided to celebrate the holiday in a big way and went with her six children and 27-year-old boyfriend Ahlamalik Williams to Italy, the atmosphere of which was quite conducive to the theme of the party chosen by the star.
Today, Madonna showed new pictures, in which she demonstrated both her original festive outfit and all the details of the celebration.
Choosing a festive image, the star was inspired by the distant times when the Byzantine Empire dominated.
Under the spell of the Byzantine Empire,
— she signed the new shots.
Madonna took rather gloomy pictures against the background of crosses, and even her birthday cake was made in the form of this symbol.
The singer has always had a special passion for crosses. They have long been an integral part of her image. And her video for the song Like A Prayer, released in 1989, was full of religious motives at all. 
It is possible that the singer will cause the anger of the religious public with these pictures. So far, however, the new publication of the star is admired by its subscribers and, congratulating her on the holiday, they call her a legend and an icon.
Beautiful people and beautiful photos,
- they summarize.