Meghan Markle recorded a video message in honor of her birthday and showed a picture of her two-month-old daughter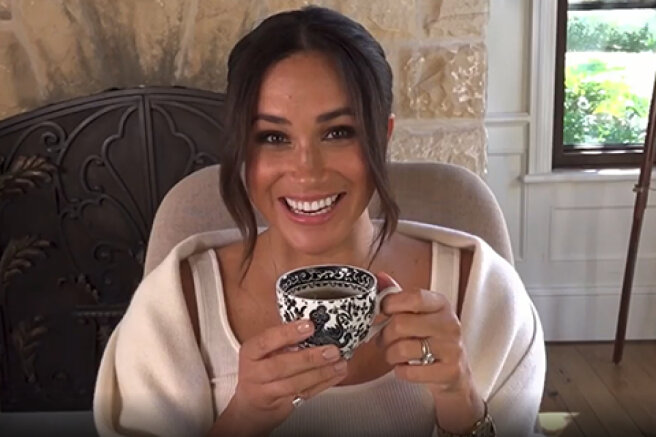 Yesterday, Meghan Markle celebrated her birthday — the Duchess of Sussex turned 40 years old. On this day, she not only received congratulations from friends and family, but also made a public speech herself. Megan recorded a video message and announced that she was launching a new initiative "40 x 40". As part of it, the Duchess appealed to 40 activists to help 40 women find work.
I believe that mentoring is one of the ways to help women regain their self-confidence and restore their economic power. On my birthday, I asked 40 friends, activists, athletes, artists and world leaders to help start global changes. They need to spend 40 minutes mentoring to support women returning to work,
— she said in the video.
The video was recorded together with actress Melissa McCarthy, who was very amused by the Dukes of Sussex. During the speech of his wife, Prince Harry was caught in the frame, who was juggling in the garden of their house (the video was shot in the couple's mansion in Montecito). Seeing his trick, McCarthy couldn't help but laugh. Megan herself laughed too.
But the main highlight of the video was the picture of Meghan and Harry's two-month-old daughter Lilibet Diana that appeared in it. The Duchess was sitting at a table with family photos on it. One of them showed Prince Harry with his daughter. However, the image was so blurry that it was not possible to see it well. Recall that after the birth of their daughter in early June, the couple has not yet shown her to the public.
For the video message, Megan also wore a special pendant dedicated to her son Archie and daughter Lilibet. It symbolizes their astrological signs.