Dakota Johnson and Chris Martin spend a romantic weekend in Majorca: photos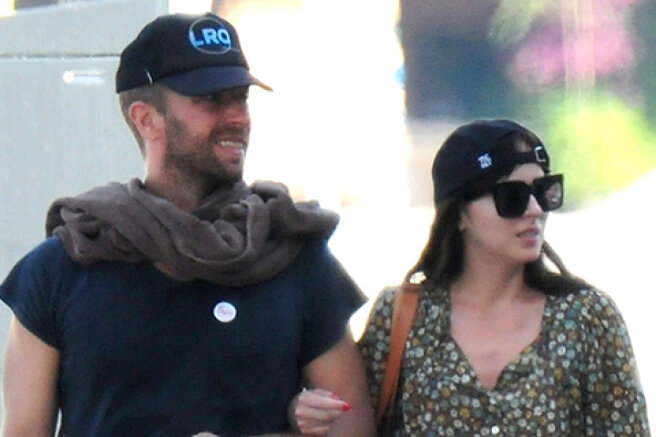 31-year-old Dakota Johnson and 44-year-old Chris Martin were seen together on vacation in Spain. The star of "Fifty Shades of Grey" and the frontman of the band Coldplay enjoyed a boat trip in Palma de Mallorca, and then were "caught" by local paparazzi.
Dakota and Chris were walking hand in hand through the port when they returned to the land. They were wearing baseball caps and beach outfits. During the sea trip, the lovers, judging by the fact that Chris threw a towel over his shoulders, managed to swim.
Dakota is currently taking a break between filming: she is currently busy working on the film adaptation of Jane Austen's novel "Arguments of Reason", the first shots of which appeared on the Netflix website a month ago. Dakota plays the main role in the new film.
Rumors that the stars are engaged appeared in December last year, but have not yet been confirmed. Dakota and Chris have been dating for a total of three years — in 2019 they took a break from the relationship, but in 2020 their feelings flared up with a new force. They even bought a luxury mansion in Malibu for $ 12.5 million with an area of 500 meters, where there is enough space not only for themselves, but also for Chris ' children from a previous marriage.
Chris Martin, recall, was married for 10 years to Hollywood star Gwyneth Paltrow, with whom he has two children: 17-year-old Apple and 15-year-old Moses. Dakota, by the way, enjoys spending time with her husband's children from his first marriage, and Gwyneth Paltrow contributes to this in every possible way.