A runaway fiance, an affair with his best friend and two super-short marriages: all about Jennifer Lopez's boyfriends and husbands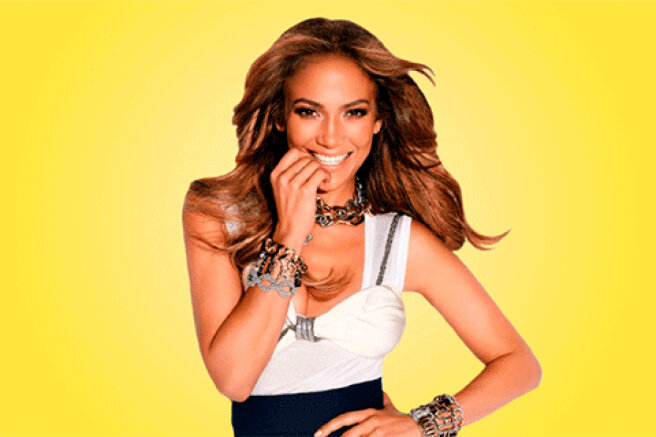 July 24 celebrates the 52nd birthday of Jennifer Lopez, who recently looks especially happy in paparazzi pictures. Probably, it's a new one/old love: as you know, not so long ago, J. Lo resumed her relationship with her former lover Ben Affleck. In the early 2000s, these two were the number one star couple, however, every Lopez novel can be called bright. And there were a lot of them on the account of the diva — we remember the most interesting moments of her personal life.
Ohani Noah
Cuban Ohani Noah became famous just thanks to his short-lived marriage with Jennifer Lopez. It was in the late 90s, when the future star began to declare herself in the world of show business, and her chosen one worked as a waiter in Miami — in a restaurant owned by Gloria Estefan. According to the press, Lopez fell in love with a cute waiter shortly before the premiere of the film "Selena", which is called her finest hour. After this project, real fame came to Jennifer, and Ohani managed to bask in the rays of his wife's fame, making several red carpet appearances with her.
The marriage did not last even a year: in January 1998, the couple divorced after only 11 months after the wedding. The reasons for the separation remain unknown. The artist, apparently, tried to maintain good relations and in 2002 even hired a former manager of her Madres restaurant. But six months later, she fired me. They also had to resolve differences in court: the man was forbidden to share any details of their life together with J. Lo (which he was just going to do, preparing for the release of his memoirs).
From the service sector, Ohani quickly moved closer to the star circles. According to the Instagram of the ex-wife of Lopez (where, by the way, he has 42 thousand subscribers), he is now "an actor/model, presenter, entrepreneur, writer, producer, personal trainer". In the early 2000s, Noah starred in a couple of films and even produced one project. Jennifer rarely publicly recalls her first husband: she once mentioned that two of her three marriages were too short and therefore "don't count".
P Diddy
Closer to the millennium, J. Lo has already gained the status of a superstar, her debut album On the 6 was thundering around the world, and thanks to the tape "Out of Sight", she became the first Latin American woman in history to earn a million dollars for one film. In the same mega-successful 1999 for Lopez, the press learned about her affair with Puff Daddy, later known as Pi Diddy. Celebrities got closer just on the basis of working together on Jennifer's first album.
The couple's relationship was called "turbulent" by the media, later Lopez admitted that the rapper cheated on her and caused her suffering. Which eventually led to a breakup in 2001.
During this relationship, I was constantly crying, just going crazy. I'd never caught him being unfaithful, but I knew everything perfectly well. He could say that he would go to the club for a couple of hours — and returned only in the morning,
- the singer and actress told in an interview in 2003.
During the period of this novel, there were even criminal stories: once a star couple was detained in New York in connection with a shooting in a nightclub. Both were accused of using weapons and "stealing property", but the Manhattan court found Lopez not guilty (but Diddy had to answer to the law).
Chris Judd
After parting with rapper J. Lo, she was one for a very short time: she began dating dancer and choreographer Chris Judd, and in September 2001 they got married. The couple met in Spain on the set of the video Love Don't Cost a Thing, where Chris acted as a choreographer. He later told me that it was love at first sight:
Jennifer comes in, we shake hands, exchange glances, and I have a thought in my head: "My God, I'm going to marry this woman."
His premonitions, as they say, did not deceive him. But the union turned out to be even less durable than the first experience of the star's family life: the couple separated after only nine months. According to rumors, Chris could not stand the pressure from the paparazzi who pursued his famous wife.
Your privacy is constantly violated, you can no longer live as an ordinary person. Even our wedding was just a circus. In my opinion, several people were arrested for trying to climb the mountain and take a photo. We literally had to close the airspace,
Judd recalled.
Ben Affleck
Not used to loneliness, Lopez very soon got a new relationship. The film "Gigli", where she starred with Ben Affleck, was subsequently smashed to smithereens by critics, but did the actors care about this, between whom a spark slipped on the set? Yes, such that in November 2002, six months after her divorce from her second husband, Jennifer announced her engagement. The new Hollywood power couple had a lot of fans, journalists came up with a name for the union — "Bennifer". By the way, this is where the tradition of giving star couples similar nicknames began.
Affleck starred in the video of the singer Jenny From The Block: in the song she talked about her star life, and the video illustrated how Jen and Ben are constantly followed by paparazzi.
The album This Is Me... Then, which came out in the midst of a relationship, Lopez dedicated to her lover. This was stated in plain text: one of the songs was even called Dear Ben. Celebrities shone together on red carpets and prepared for the wedding, which was scheduled for September 14, 2003. Jennifer was supposed to appear at the ceremony in a luxurious Vera Wang dress for $ 15,000.
What isoh, the amazement of the audience was when the wedding was canceled the day before the celebration! Moreover, Affleck turned out to be the "runaway bride", and not his chosen one. Why the actor made such a decision remains a mystery. The media speculated that he began to feel uncomfortable in the shadow of J. Lo (Ben's career was noticeably stalled at that time), or the groom simply lost his nerves because of the same paparazzi.
Almost ten years after the failed wedding, Affleck said in an interview for The Hollywood Reporter that he and the ex-bride continue to communicate:
Well, of course, she does not turn to me for advice, but we have such a relationship when we can write to each other: "Your new movie is just super."
Lopez at the same time admitted in an interview that when everything happened, she was hard going through a breakup. Recalling that story, the star noted that then for the first time she was "heartbroken".
A year after breaking up with Lopez, Affleck married Jennifer Garner, they have two children. The actors lived together for ten years and divorced in 2015. Ben's last high-profile affair was with actress Ana de Armas, and after the end of the relationship, rumors began about his renewed love story with J. Lo. Now the stars no longer hide the fact that they are together again.
Mark Anthony
So, even women like J. Lo sometimes get their hearts broken — but she wouldn't be herself if she began to be sad about this for a long time. The celebrity found solace in the company of her long — time friend, singer Marc Anthony-it was he who morally supported her after the breakup with Affleck.
In the summer of 2004, Mark filed for divorce from his first wife, former Miss Universe Dianara Torres, and just a week later he married Jennifer. This time everything seemed perfect: the celebrities toured together, looked very happy, and in November 2007 they announced during a joint tour that they were expecting a child. They had twins, Max and Emmy.
But this marriage of J. Lo broke up, however, much later than the previous ones. After living together for seven years, Anthony and Lopez announced their divorce. According to the stars, their marriage was going through a crisis, which they never managed to cope with. It became known to the press that Jennifer was the initiator of the breakup. The divorce was officially registered only three years after the joint statement about it.
Lopez later wrote in her autobiography about the divorce:
My children were only three years old, it was all painful, but it happens in life. Your relationship is perfect at first, but then everything just gets worse.
She also said in an interview in 2016:
When the marriage ended, it was not easy to understand and forgive. The reality turned out to be far from what I dreamed of, and it would have been easier to succumb to emotions such as disappointment and anger. But Mark is the father of my children and always will be. So I had to work on myself to perceive things correctly. So far, this is the most difficult thing I have had to do in my life.
Nevertheless, Lopez never spoke badly about her ex-husband and in an interview, on the contrary, emphasized that he instilled confidence in her, helped her develop in her music career. Moreover, a few years after the divorce, the musicians recorded a joint album in Spanish.
Working on this album, we seem to have repaired those details of our relationship that were damaged during marriage and divorce. And that made us friends again,
- Jennifer said in 2017.
Casper Smart
Immediately after J Lo announced her breakup with Marc Anthony in the summer of 2011, it turned out that she was dating dancer Casper Smart, who was 17 years younger than the star. They met when Smart performed on the backup dance, but after the beginning of the novel, the young man was promoted to choreographer.
For a long time, the relationship was exclusively professional, but everything happened somehow spontaneously. There was chemistry, and it was impossible to cope with it,
- Kasper told me in 2012.
This union was also relatively long by star standards: the lovers spent almost three years together, after parting they tried to give the relationship one more chance, but in the end they decided to remain friends. According to rumors, the reason for the breakup could be Smart's infidelity. The tabloids wrote that J. Lo allegedly found out about sexual correspondence between her boyfriend and several transgender models.
In their environment, everyone was talking about it all the time. Jennifer is tired of gossip, she doesn't need all this drama, so she just decided to move on,
- an anonymous source told in an interview with Page Six.
Apparently, former lovers do not hold a grudge against each other. In a 2017 interview, Kasper said that Lopez is "just phenomenal."
Alex Rodriguez
At the end of 2016, the press wrote about Jennifer's alleged affair with Drake, but soon the artist denied the rumors, saying that they were just working on a song together. In March 2017, Lopez began dating baseball player Alex Rodriguez.
They are crazy about each other, and they have so much in common-from their Latin American origin to their love for New York and their children,
- the insider told.
On the athlete's birthday, the singer wrote him a touching message on the social network:
Baby, after spending more than a year and a half with you, getting to know you better and better, I am surprised every day at how generous and loving you are both towards me and towards everyone who is next to you.
src="https://www.MustHub/img/2021/07/polly/20210723-lopez-18.JPG">
Soon the tabloids reported that the lovers live together and introduced their children: Alex has two daughters from a previous marriage. The baseball player said that with Jennifer "he feels like a child again" (we don't know, though, if this is a good sign), and insiders assured:
The engagement is definitely coming soon. Alex is literally obsessed with Jen and spends as much time with her as possible.
Two years after the beginning of the relationship, the couple got engaged: a photo of a ring with a large stone appeared on the singer's Instagram page.
The wedding was planned for the summer of 2020, but the pandemic prevented this from coming true. The celebration was postponed twice, and then the newlyweds decided not to rush at all. Or maybe the bride decided it. At the beginning of 2021, she mentioned in an interview about visiting a family psychologist, which "positively affected" their relationship with the athlete, about the wedding, she said that "it's better not to rush" and that she and Alex want to "wait and do it when the time comes."
However, the time has not come: a month after those very statements, the publication Page Six, with reference to a trusted source, reported about the separation of the couple. It can't be said that it was a shock, because at that time there were rumors in the press about a virtual flirtation of Rodriguez with reality TV star and Playboy model Madison LeCroy. According to the girl, their very frank communication took place shortly before Alex proposed to J. Lo.
Insiders confirmed that everything had been going to break up for a long time. In April 2021, Jennifer and Alex made a statement to the press: they "decided that it was better for them to be just friends."
We congratulate Jennifer on her birthday and continue to follow the developments in her personal life with interest!