Cannes-2021: Tilda Swinton with her daughter Honor at the premiere of the film "Paris, the 13th arrondissement"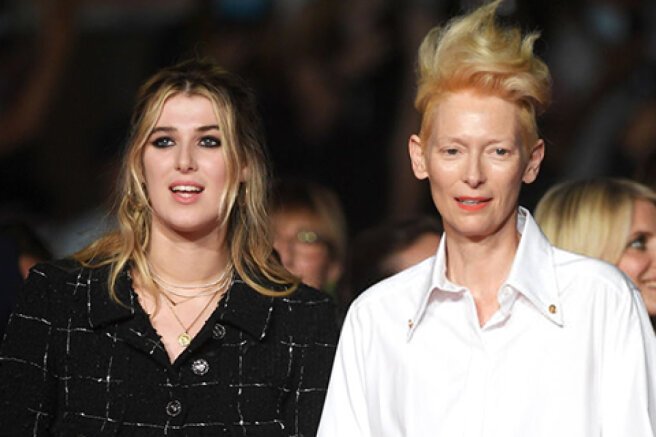 Yesterday, the most discussed premiere of the Cannes Film Festival was the film "The Story of my Wife", and all thanks to the appearance on the red carpet of Sharon Stone. The Hollywood star in a luxurious Dolce & Gabbana dress, embroidered with floral appliques, simply outshone all the guests.
But the evening program did not end there at all — the star guests were also at the screening of the new film by Jacques Odiard "Paris, the 13th arrondissement".
So, Tilda Swinton and her daughter, 23-year-old Honor Swinton Byrne, who, by the way, is not just accompanying her famous mother, but also a full participant of the festival, appeared on the red carpet. A few days ago, the premiere of Joanna Hogg's film "Souvenir: Part 2", where Honor played the main role, took place.
Tilda appeared on the red carpet in a Schiaparelli outfit, and Honor appeared again in Chanel.
For Tilda Swinton, this Cannes Festival has become very fruitful and eventful. As part of the festival program, there were several films with her participation at once. She also starred in the film" Souvenir: Part 2", and two films were included in the competition program at once, where he played the central roles:" The French Messenger" by Wes Anderson "and" Memory " by the Thai director Apichatpong Virasetakul.
Audiard's new film, shown yesterday, is based on short comics by American cartoonist Adrian Tomine. The main roles were played by Noemi Merlan, Stephen Mana and Genevieve Doang.