Kate Middleton attended the Wimbledon final with her father: new photos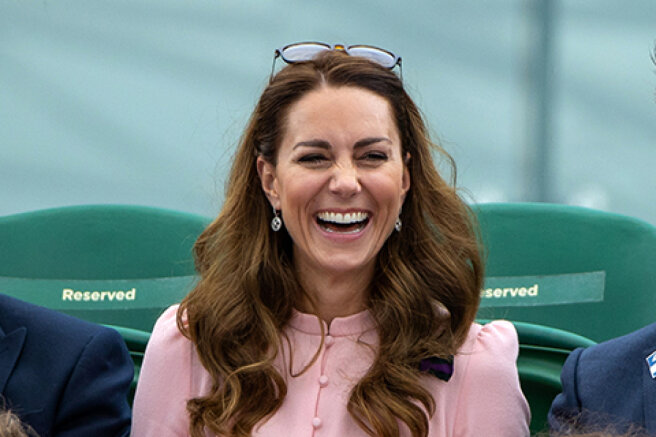 Yesterday, Kate Middleton appeared in public for the first time after self — isolation-together with Prince William, she attended one of the final games held as part of the Wimbledon tournament. Well, today Middleton came to the final men's match. Her father, Michael Middleton, accompanied her.
The Duchess was closely watching the game between Gordon Reid, representing Great Britain, and Joachim Gerard from Belgium. And at some point, Kate joined other viewers to create a wave effect with her hands, as fans traditionally do.
For today's outing, Kate chose a feminine dress in a soft pink color. A light clutch and classic shoes complemented the image. Kate's father preferred a blue suit and a blue shirt, which contrasted with a bright tie in a small pattern. Following the sanitary standards, the father and daughter put on masks.
Kate was forced to go into self-isolation, which we mentioned earlier, because of contact with a person who had a coronavirus infection. Fortunately, the Duchess herself had no symptoms of the disease. Recently, she made a vaccine against the coronavirus.
Yesterday, Kate attended the tournament with her husband, 39-year-old Prince William. They watched the final women's match, which was won by Ashleigh Barty, representing Australia. The Duchess solemnly presented the award to the winner.
Kate has been the patron of the All England Lawn Tennis and Croquet Club since 2016. It is on the courts of this club that the Wimbledon tennis tournament is held annually.