Rumors have been confirmed: Zendaya and Tom Holland are dating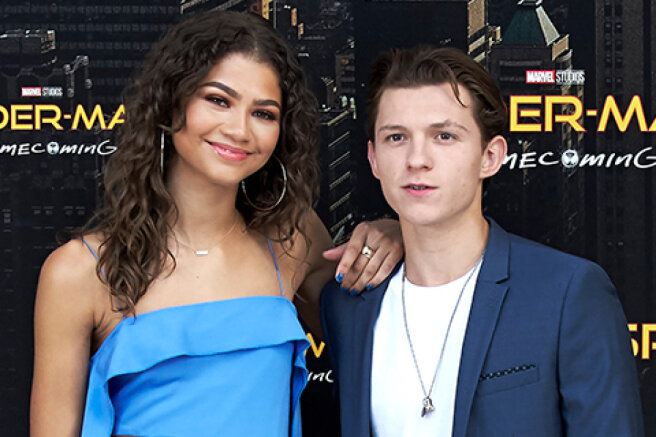 No sooner did netizens discuss Demi Lovato and Noah Cyrus, who had declassified their relationship, than the star couples arrived in the regiment. 24-year-old Zendaya and 25-year-old Tom Holland are dating-paparazzi caught the stars kissing in the car.
These photos and videos are not yet available to us, but some foreign publications have already published them. The pictures show lovers-their looks directed at each other, express bright emotions. Reporters in Los Angeles caught the couple: after stopping the car at a red light, Tom stroked Zendaya's chin and kissed her.
Earlier, they were seen in the Silver Lake area in Los Angeles, where the mother of the star of the TV series "Euphoria" Claire Stormer lives.
Rumors about the romance of celebrities began to go back in 2017. Then Tom and Zendaya starred together in the movie "Spider-Man": Homecoming." Fans began to assume that the couple had more than just a working relationship.  
They became friends and started dating a few months ago. They are both such wonderful people. It's great that they are together,
 - then one of the insiders shared with the publication E!.
Later, the actors denied the rumors, explaining that they were just friends.
They were very careful, kept everything a secret, but they went on vacation with each other and generally tried to spend as much time with each other as possible,
- an anonymous source told Page Six in July 2017.
At the time, the couple joked on social media and did not confirm the rumors. It will not be possible to laugh off the last frames-the kisses look convincing.