Actor James Franco will pay $ 2.2 million to victims of his harassment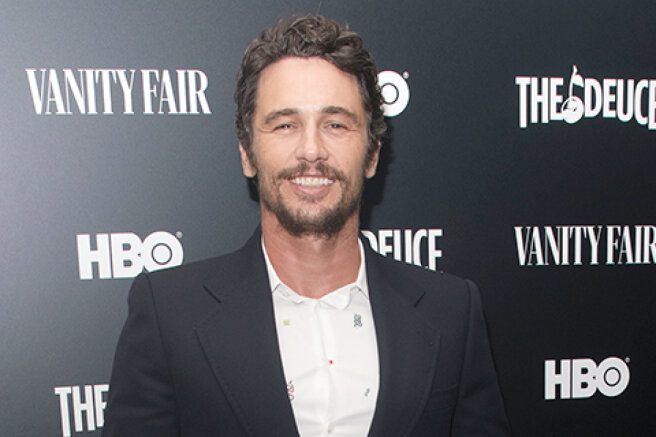 According to The Hollywood Reporter, 43-year-old actor James Franco must pay more than two million dollars to settle claims about his sexual harassment.
In January 2018, the director and actor were accused of sexual harassment by five women at once, four of whom were students of his film school. Some of his students were underage. In their statements, the victims accused Franco of the fact that he and his colleagues often behaved indecently towards the students of the school. They exploited female students and forced them to act in erotic scenes, promising novice actresses roles in their projects for this.
After the approval of the agreement between the defendant and the above-mentioned plaintiffs, he will pay the following amounts to the victims. Sarah Teaser-Kaplan will receive 670.5 thousand dollars, of which 223.5 thousand she will have to spend on lawyers ' fees. Tony Gaal will be paid 223.5 thousand dollars, 74.5 thousand of which will go to court costs. The remaining $ 1.341 million will be distributed among other students. In total, 827 thousand dollars will be sent for the services of lawyers from the total amount of the claim, and the unclaimed money will be sent to the National Women's Legal Center.
Earlier, the actor's lawyers did not admit the guilt of their client. They explained the position of James Franco as follows:
The actor's accusations of indecent behavior have become excellent food for tabloid newspapers. All these complaints are false, inflammatory and legally unfounded. The class-action lawsuit was filed only to give the story more publicity. 
James Franco has been involved in scandals more than once. He was also accused of sexual harassment by the actress of the TV series "Doctor House" Charlene Yi and other women.
I just didn't feel safe working with a sexy fucking maniac! And they all smoothed out the corners: they said that Franco behaved like this last year, and now he has changed. At the same time, in the same week, I heard about his new bullying of women,
- said the victim of his harassment, Charlene Yi. It can be assumed that now, since we are talking about the agreement reached by the parties, the actor has admitted his guilt.
James Franco is a well-known actor, director and screenwriter, as well as the winner of the Golden Globe Award.