Paparazzi filmed Jennifer Lopez on a date with Ben Affleck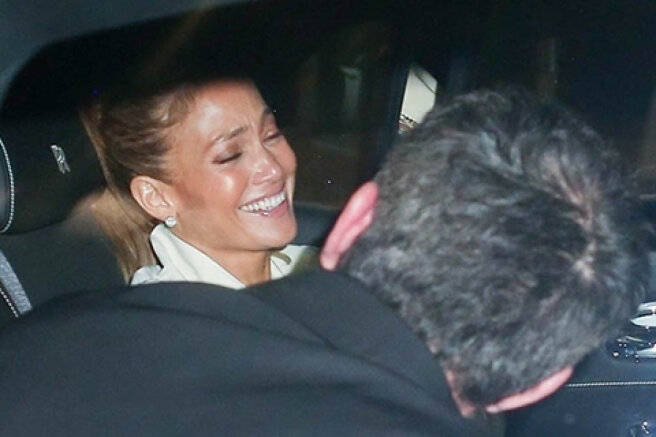 Two weeks after the official confirmation of the reunion of Jennifer Lopez and Ben Affleck, reporters found them together again. The 51-year-old singer and the 48-year-old actor went on a date to a restaurant in Beverly Hills. The paparazzi managed to film them getting into the car. In the Rolls-Royce, Jennifer was smiling and clearly in a great mood.
Later, the paparazzi managed to make several shots of the lovers already at the restaurant (unfortunately, these shots are not available to us). They show that Ben chose a restrained outfit in dark shades for the evening, and Jennifer showed off a beige color in the image. With the help of shortened shorts, the singer managed to emphasize her slender legs. Jen was wearing an elongated light jacket and a Yves Saint Laurent straw handbag on a gold chain. But the main decoration of Lopez was, of course, a bright smile.
Recall that the couple started dating again 17 years after the breakup-Ben and Jennifer were together from 2002 to 2004 and were even engaged.
Together with his ex-wife Jennifer Garner, Ben has three children, Jennifer has two children with her ex-husband Mark Anthony.