Former police officer Derek Chauvin sentenced to 22.5 years for the murder of George Floyd: the reaction of the stars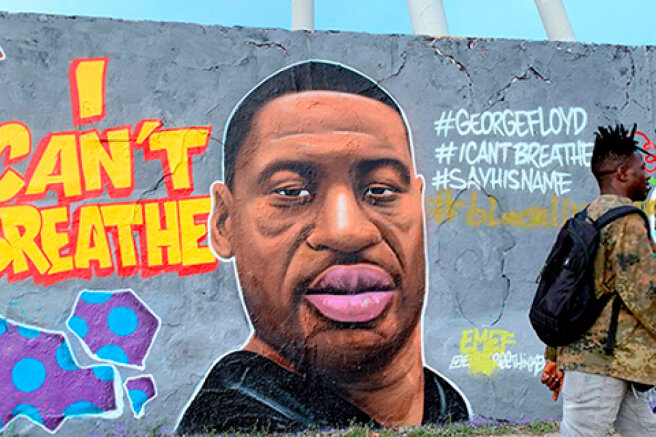 The high-profile case of the murder of an African-American George Floyd, which stirred up the world, has come to an end. Former police officer Derek Chauvin was found guilty and sentenced to 22.5 years in prison. The reaction of the stars to the verdict was not long in coming.
Celebrities reacted to the verdict on social networks. Singer Cher wrote on Twitter:
You can understand the mother of Chauvin, who does not want to lose her son, but George Floyd's mother will never see her son again. Shovin's lawyer said: "If only he hadn't gone to work that day, he wouldn't have answered the call." I say, " If only he hadn't put his weight on George's neck for 9 minutes. He had a whole 9 minutes to stop."
Ava Duvernay, an Oscar-nominated director and Golden Globe winner, said:
Derek Chauvin is a killer. A murderer who saw several people begging not to take the life of another person whom he killed in broad daylight. A murderer who put all the weight of his body on the neck of another person and felt the life flowing out of him. Derek Chauvin is a killer.
Rapper 2 Chainz expressed dissatisfaction with the length of the punishment. On Instagram, he said that he had an aunt who served 20 years, and another aunt who served 30 years. Despite the fact that the atrocities committed by them did not entail the death of another person.
American actress Alyssa Milano briefly stated on Twitter:
22.5 years is not long enough.
US President Joe Biden called the verdict appropriate.
Back in April, a jury trial was held in the case of police officer Derek Chauvin. Then the police officer who made the arrest of an African-American, as a result of which he died, was found guilty. The former representative of the law held the 46-year-old Floyd, pinning him to the asphalt with his knee, for more than nine minutes, until he suffocated. The video of the tragedy spread around the world.
"I can't breathe," - the last words of the murdered man became the slogan of the mass Black Lives Matter movements against police brutality and racism that swept America after that.
The verdict of the court this time provoked people to demonstrate their discontent near the courtroom. Activists staged a march through the central streets of Minneapolis.
The first news was reported by the blogger Eliena20.