Angelina Jolie met with ex-husband Jonny Lee Miller in New York for the second time in a week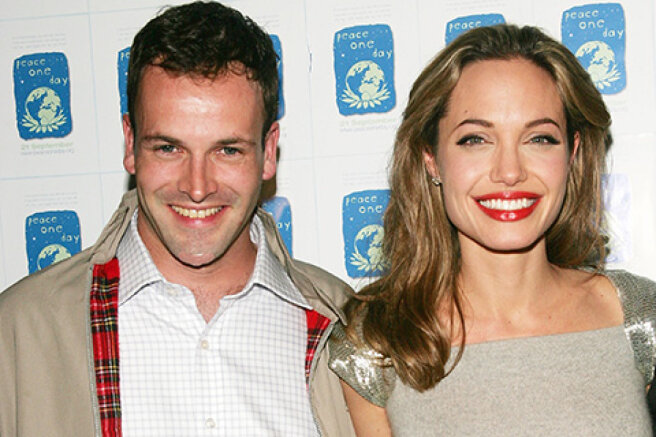 It seems that 2021 claims to be the year of star reunions. After the resumption of the novel, 51-year-old Jennifer Lopez and 48-year-old Ben Affleck began to suspect 46-year-old Angelina Jolie and her 48-year-old ex-husband Johnny Lee Miller of wanting to get together. Yesterday, the actress, along with her 17-year-old son Pax, visited her ex-husband in his apartment in New York. The paparazzi filmed Jolie and Pax entering the house where Miller lives.
At the same time, this is the second meeting of the former spouses in the last few days — over the weekend, Angelina and Johnny spent time together at dinner at his house. The actress was photographed near Miller's apartment with an expensive bottle of wine.
The actress spent about an hour at Miller's house this time, and then she and Pax left.
Jonny Lee Miller was Angelina Jolie's first husband. They met on the set of the movie "Hackers" in 1995, and a year later legalized their relationship. At that time, Angelina was 20 years old, and Johnny was 23 years old. A year later, the couple separated, but they officially divorced only in 1999. The reason for the separation of the lovers called busy work schedules — both were not ready to sacrifice their careers for the sake of their personal lives. Despite the separation, the former spouses maintained good relations and remained friends.
After the breakup, Jolie expressed regret that they were not able to save the marriage, and also noted that she does not rule out that they will ever get married again.
Johnny and I never fought or hurt each other. I really wanted to be his wife,
- she noted.
In New York, Jolie, according to reports, flew with the children (the family lives in Los Angeles), custody of which she will now have to share with her ex-husband Brad Pitt, according to a court order. But for what purpose she came to the famous American metropolis and how long she will stay in the city, it is unknown.