The network discusses the new picture of the son of Meghan Markle and Prince Harry: "A copy of mom"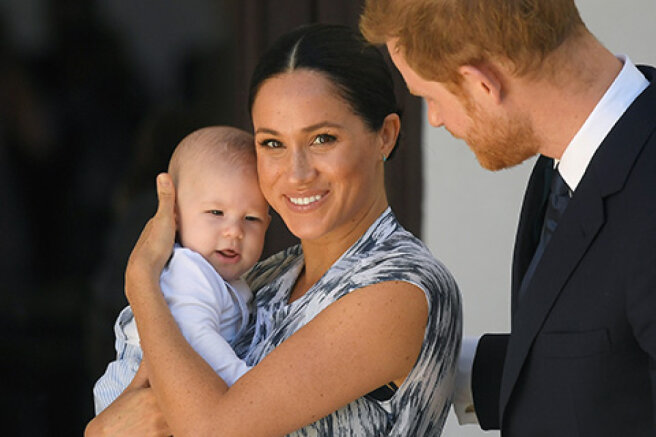 Recently, a new photo of Prince Harry and Meghan Markle's two-year-old son Archie appeared on Twitter, which was featured in his father's documentary "I who You Don't See" (Harry produced the film with Oprah Winfrey). In the picture, Archie swings on a swing in the courtyard of the family home in Montecito.
Netizens did a little research and found a baby picture of the baby's mother, which was taken when Megan was six months old. It shows her sitting on the lap of her half-sister Samantha.
Archie been looking a lot like Meghan pic.twitter.com/U8DeZUg94F

— Julieth(@troubleshade) May 22, 2021
Users of the social network immediately began to discuss and compare the two photos and came to the conclusion that Archie is just a copy of his mother.
I think he's starting to look more like Meghan than Harry right now. It's interesting to see what happens in the end. Archie and Megan are very similar, they have the same dark eyes and smiles. Yeah, just a copy of Megan. Cute,
- they write in the network.
Others, however, noted that Archie also inherited a lot from his father — for example, his red hair.
Soon, fans of the Dukes of Sussex will have to practice guessing who the couple's second child will look like — in the coming weeks, 39-year-old Meghan Markle and 36-year-old Prince Harry will have a daughter.