Jennifer Coolidge reveals she had 200 sexual partners thanks to her role as Stifler's mom in 'American Pie'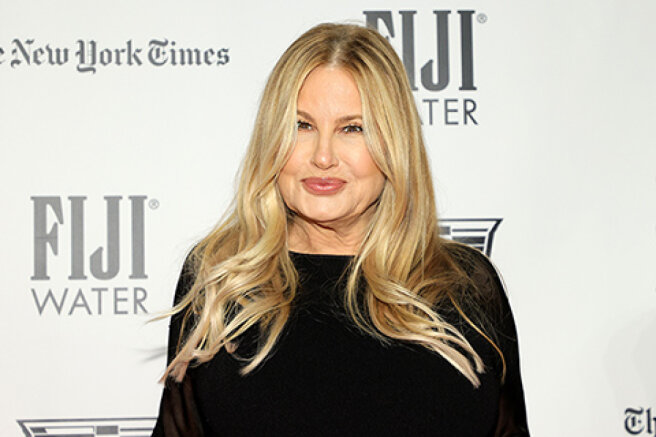 Actress Jennifer Coolidge, best known for her role as Stifler's mom in American Pie, spoke to Variety about the popularity of the project. In particular, she admitted that the role in the super popular youth comedy provided her with a stormy personal life.
The sex life was very intense after American Pie. This film brought a lot of bonuses - well, for example, 200 people with whom I would never have slept with if not for this movie,
- said the actress.
In the film, Coolidge played the mother of one of the main characters, who seduces her son's friend. It was after the release of this tape that the term MILF (Mother I'd Like To F * ck - "Mom, with whom I would have slept") became widely popular - as the characters of the "pie" called the heroine Coolidge.
At the time of filming "American Pie" Jennifer was 38 years old, and she had a very poor filmography. The role of the fatal seductress instantly made her famous and secured her place in world pop culture, and the image of "Stifler's mom" became a household name.
Now Jennifer is participating in the musical "Legally Blonde" in London. She plays her character Paulette from the 2001 comedy of the same name. Asked about filming Legally Blonde 3, the actress said she was "very excited, but haven't seen the script yet." Also, Coolidge is busy on the set of the second season of the series "White Lotus" - it will be released in October. About the resemblance to her character Tanya, Jennifer says:
Men have always been my weakness, and like many women, I often waste myself on them. I've spent a good part of my life chasing unavailable men, and it didn't lead to anything.
Very little is known about Coolidge's personal life. In previous interviews, she mentioned that for a long time after the premiere of "American Pie" she had affairs exclusively with younger men. According to the press, in the early 2000s, the actress met with comedian Chris Kattan, who was almost 10 years younger than her. There were even rumors of a wedding. Now some articles about Jennifer say that she is married to a man named Tom Mahoney. Others assume that the actress is unmarried. She herself has recently only said that she is happy in her personal life, but does not name her partner.