Kate Middleton took part in the sailing regatta in Plymouth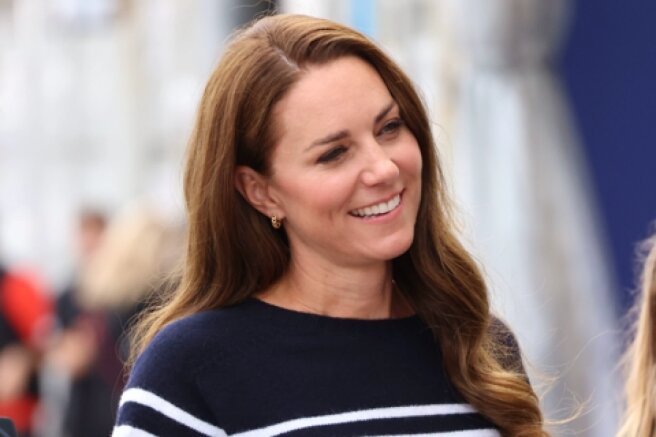 The Duchess of Cambridge visited Plymouth to take part in a friendly regatta against New Zealand as part of the team of four-time Olympic sailing champion Ben Ainsley.
Before the competition, Kate attended educational events for the 1851 Trust, of which she is a patron in 2014. At Trinity Pier, she appeared in an unusual look for herself - high-waisted white shorts and a blue-and-white striped jumper. She wore gold earrings and a sapphire engagement ring that belonged to Princess Diana.
The duchess boarded the catamaran participating in the race already in a special suit for yachting.
Note that Kate Middleton is a big fan of sailing, like her husband Prince William. Vanity Fair writes that the Dukes of Cambridge spent a lot of time on the coast this summer and have already started teaching their children how to drive a boat.