'Euphoria' star Sydney Sweeney responds to criticism over bed scenes: 'People forget I'm playing a character'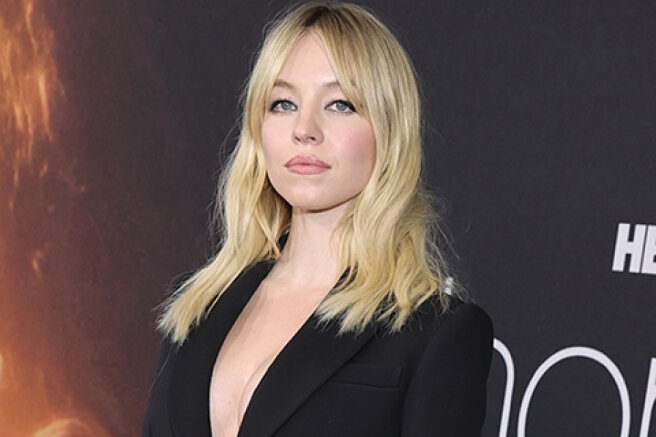 The star of "Euphoria" Sidney Sweeney gave an interview to The Hollywood Reporter, in which she spoke about the beginning of the acting path and responded to criticism from fans because of the sex scenes.
The fame of the actress brought the role of high school student Cassie in the TV series "Euphoria", for which she was nominated for an Emmy Award as "Best Supporting Actress". However, because of this role, Sydney faced criticism: many viewers decided that the image of the heroine was too frank. People forget that I'm playing a character. They think, "She gets naked on screen, she's a sex symbol." But I can't just pass by, because I don't have any problems with it. I will continue to do sex scenes, " Sweeney said.
She admitted that she enjoys playing this character, despite the fact that she feels sorry for her. In addition, Sweeney added that she is satisfied with the last season of "Euphoria", although many considered it "heavy". I'm really sorry for Cassie, she's lost herself. People talk about how hard this season is, but I love it. She also commented on the rumors that the director of "Euphoria" forced the actors to work too hard on the set. I have complete confidence in the people I work with and am always happy for Sam Levinson's ideas.
Sweeney said that despite two Emmy nominations (she received her second for "Best Actress in a Miniseries" for White Lotus), she still feels like a "Hollywood outsider".
I had no idea, getting into this industry, how many people have connections. I started from scratch, and I know how damn hard it is," she admitted, noting that many actors easily get what she worked for for many years.
The actress believes that, despite her success, she cannot say that she has enough money: according to Sweeney, she cannot even afford to take a break and not work for six months. That is why she is not limited to acting: Sweeney has advertising campaigns for Miu Miu, Armani and more. If I just acted in movies, I wouldn't be able to afford my life in LA
— recognized celebrity.
Now Sidney's career is on the rise: as Deadline previously reported, the Euphoria star has joined the cast of the new Marvel movie Madame Web. The film takes place in the Spider-Man universe. Dakota Johnson will also take part in the project.