Alicia Vikander opens up about miscarriage: 'Extreme and painful'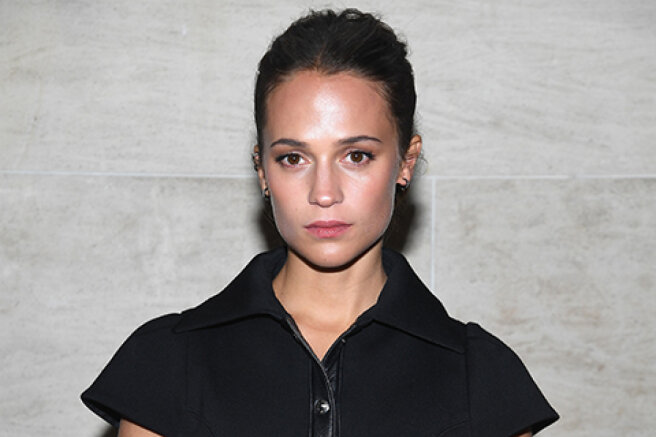 Alicia Vikander and Michael Fassbender became parents for the first time last year. As it turned out, the actress had already been pregnant before, but it all ended tragically. In a new interview with The Times, Vikander admitted that she suffered a miscarriage.
The talk about this came in connection with the new series where she starred: in the project "Irma Vep" the heroine of Alicia is a Hollywood star who "restarts" her career after she loses her child. The theme of the separation of an inconsolable mother with a baby was also key in the drama "The Light in the Ocean", on the set of which Vikander and Fassbender met.
When exactly and for how long she had a miscarriage, the actress did not specify. Of her experience, she says:
It was something extreme, very painful. And, of course, I then had associations with the film ("The Light in the Ocean." - Approx. ed.). It took on a whole new meaning for me.
As Vikander said, at such moments it is especially difficult for those whose profession implies publicity:
We all go through difficult periods in our lives, but if you work in an office, you can leave your job at least for a while. However, sometimes something happened to me and my colleagues, after which you have to go on the red carpet. And sometimes I didn't understand how people deal with it. They meet you there and ask how you are. But most of us in such situations could not even find the strength to leave the house.
Alicia said that not always, even at the peak of her career, she felt happy:
I felt the strongest sadness precisely when, according to the rest, I was at the top of my fame ... There were first class flights, five-star hotels. But I felt very alone. If it wasn't for my friends to call, it would have been really hard. I've seen what can happen to people in my industry.
Alicia and Michael got married in the fall of 2017. The couple lives in Portugal and leads a closed lifestyle, the actors almost never talk about personal. They didn't even tell the press about their child - they didn't reveal either the gender or the name of the baby.