Jennifer Lopez and Ben Affleck spend time with their children in Paris after their wedding in Las Vegas: photos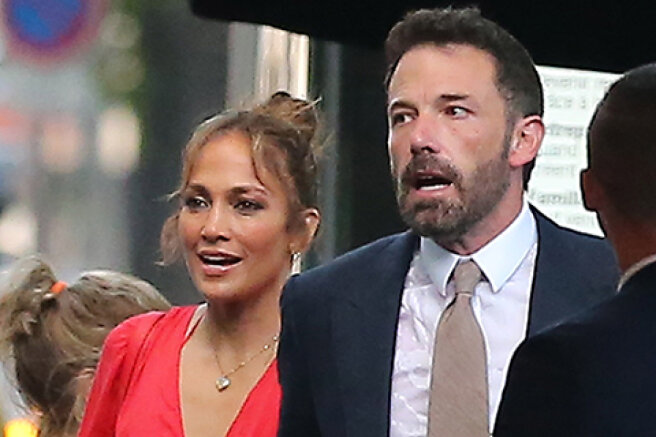 After a modest wedding in Las Vegas, Jennifer Lopez and Ben Affleck went to the city of love - Paris. The couple was spotted yesterday at Le Matignon restaurant. According to People insider, the couple arrived at the airport in a private jet and immediately went on a romantic outing. Entering a restaurant near the Champs-Elysées, the world's most famous newlyweds held hands and asked for a table on the outdoor terrace. For the evening out, Lopez chose a long red dress and styled her hair in a loose hairstyle with strands framing her face.
The couple spent about two hours at the restaurant and dance club before heading back to their hotel.
The company on a trip to Paris was their children: daughter Jennifer, Emma, ​​and daughters Ben, Serafina and Violet. Probably, the girls were also witnesses at the wedding - earlier the pastor said that it was the children of the stars who were their witnesses, but did not specify who exactly.
Whether this counts as an official honeymoon or a spontaneous romantic getaway remains to be seen. Earlier, insiders from the couple's entourage stated that they are not yet engaged in planning a honeymoon.
Jennifer says every day with Ben is like a honeymoon
a source told People.