Princess Charlene of Monaco and Prince Albert II attended the opening of the Monte Carlo TV Festival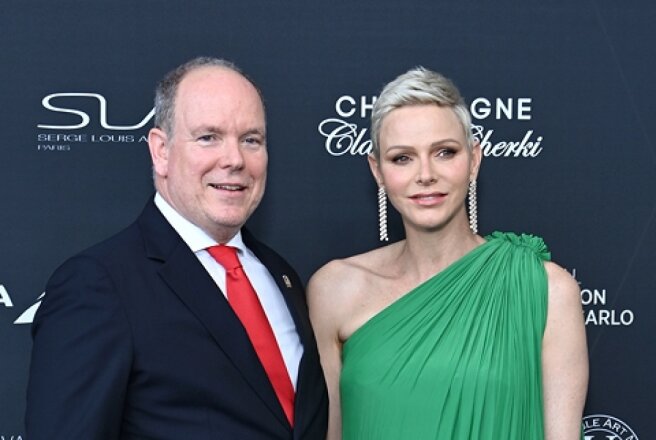 Princess Charlene of Monaco, together with her husband Prince Albert II, attended the opening of the 61st Monte Carlo Television Festival. To go out, Charlene chose a green Lanvin dress with an asymmetrical hem trimmed with frills.
Since the Princess returned from Switzerland, where she was recovering from an ENT infection, close public attention has been focused on her figure. The reason for this is rumors about problems in the family life of the princely couple, which were fueled by Charlene's long absence from the palace. Even before leaving for Switzerland, she was treated in South Africa for several months, where she caught an infection.
Recently, the French edition of Voici reported that Albert II pledged to pay his wife 12 million euros a year for her to attend social events with him and perform royal duties, thus creating the appearance of a stable marriage.
However, the Prince of Monaco himself assures that everything is fine in his relationship with his wife.
We missed the Princess very much. And, of course, we were very hurt by the evil rumors that were circulating around us. But despite the separation, we held on to each other and often talked. Now Charlene is back with us, and this is the most beautiful thing that could happen. She got better, and we can finally spend time together. This is a relief and joy for all of us,
– he said in an interview with the Journal du Dimanche.
Earlier in May, Princess Charlene of Monaco, together with her husband and children, attended the St. Devot International rugby tournament for children.