Artist and feminist Yulia Tsvetkova*, who is being tried for her drawings, gave an interview: "My life has been completely destroyed"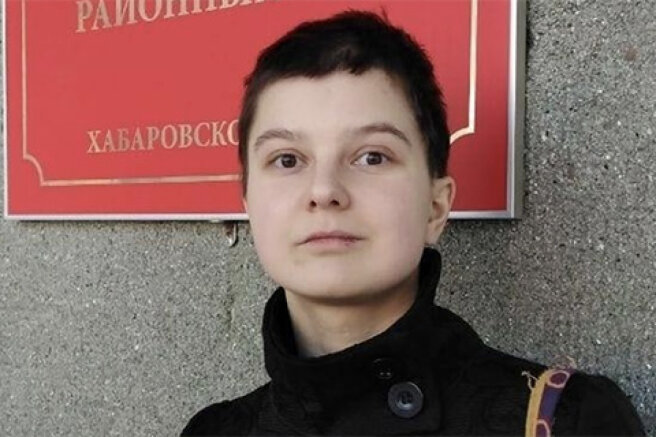 Artist and femactivist Yulia Tsvetkova*, who is accused of promoting LGBT and distributing pornography and who faces a real term, gave an interview to the BBC Russian Service. We have collected interesting quotes.
Yulia Tsvetkova has been under investigation since 2019. A criminal case was opened against her on pornography because of drawings with naked women, as well as an administrative case on LGBT propaganda, including for a drawing with the inscription: "Family is where love is" and the production of "Pink and Blue", which, as Tsvetkova explained, was aimed at debunking stereotypes about boys and girls. Tsvetkova devoted her drawings to feminism and body positivity, depicting women with body hair or imperfect skin, with wrinkles and gray hair.
At first Tsvetkova was under house arrest, then the measure of restraint was changed to a subscription not to leave. The other day it became known that the prosecutor's office asked the court to appoint Tsvetkova three years and two months in a general regime colony.
Unlike foreign agents who find themselves abroad and have room for maneuver and can weigh risks, foreign agents in the regions, and especially a few people who are both under a foreign agency and under a criminal case, are a very fierce combination. It is unclear what to do, there have been no precedents yet, there is no one to learn from. I don't want to shout that the sky is falling on my head, but the prospects are not bright,
— Tsvetkova commented on her situation.
The activist also told how she has been living since she was under investigation.
If we talk about the facts, my life is completely destroyed. It's not a metaphor, it's a reality. All the people who were around me before and at the beginning of the criminal case, and for some time during the criminal case, stopped communicating with me. Now it's complete isolation. I have a lot of different kinds of brands on me. It seemed to me that I couldn't stand it, two years ago. And it's not about fear— that, oh my God, I'm afraid of prison. It's about an endless stream of disenfranchisement, humiliation, people who leave, people who sometimes do very unethical things. This is not an experience from which you can get out, dust yourself off and move on. It's been shoveling all my life. <...> Acquaintances, seeing me on the street, cross the road. Even the local LGBT community does not support me publicly. They whisper to me in secret about how they are terribly worried and in general,
— said Tsvetkova.
She added that in her native Cosmomolsk-on-Amur, where she has been living since the beginning of the investigation, she has nowhere else to work.:
What employer will take a person who says: "Well, in a month I will most likely be put in jail, but let's"?
Tsvetkova also commented on the military special operation in Ukraine, saying that in the Khabarovsk Territory this topic is not paramount.
I know that in some places there is rhetoric: "Where is Ukraine and where are we?". It really works — where is Ukraine and where are we? <...> It is very difficult here with work, with medicine. Events related to the special operation affect, but here they dissolve in this all,
— she said.
However, the special operation, according to Tsvetkova, affected her support at the international level.
Yes, here I am an enemy of the people, in the province, in the city, but there were really a lot of people abroad who were involved in the process, worried. [After the start of the special operation] the state that you are both an enemy of your country and an enemy of the whole world is an amazing state,
— said Tsvetkova.
*Recognized by the Ministry of Justice as a foreign media agent