Marilyn Monroe's dress was damaged during Kim Kardashian's appearance at the Met Gala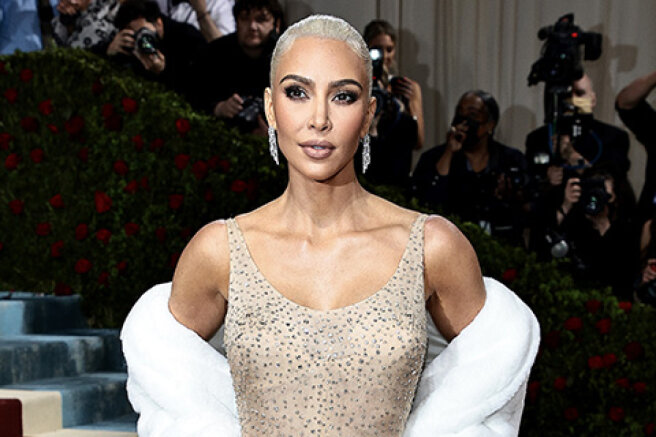 Marilyn Monroe's dress, which Kim Kardashian rented for the Met Gala, was damaged. This is reported by the publication Pop Culture. It is noted that after the release of Kim Kardashian, scuffs appeared on the dress and several crystals were missing.
Kim Kardashian's appearance in the iconic Marilyn Monroe dress, in which she performed the song "Happy birthday Mr. President" to John F. Kennedy, became the main event of the Met Gala ball this year. The reality TV star allegedly rented an outfit for $ 5 million, and in order to wear this dress, she lost 7 kg in three weeks.
After going out in a Marilyn Monroe dress, she faced harsh criticism. So, many, including Lili Reinhart, condemned her for a "bad example" for fans and said that it was not worth sacrificing her health for the sake of a dress. Kim herself commented on the criticism in an interview, saying that she sees nothing wrong with it. To me, it looked like, "OK, Christian Bale can do this for a movie role, and that's acceptable." Even Renee Zellweger was gaining weight for the role. It's the same thing to me. I did not say: "Hi everyone, why don't you lose weight in a short period of time?". Many netizens decided that giving Kim a Marilyn Monroe dress was not worth it at all. Despite a strict diet and intensive training, it was not possible to fasten the dress on Kim to the end: the outfit was secured with the help of special devices, over which Kardashian put on a fur cape. Immediately after entering the red carpet, Kim changed into an exact replica of the dress.
Kim Kardashian has not yet commented on the damage to the dress.