Justin Bieber said that half of his face was paralyzed due to Ramsey-Hunt syndrome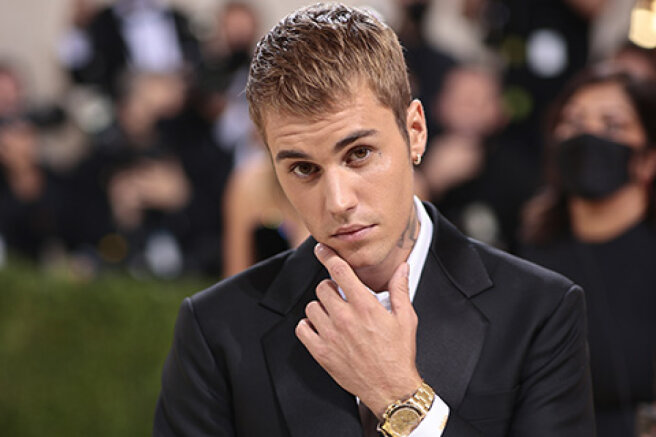 Singer Justin Bieber said that half of his face was paralyzed due to Ramsey-Hunt syndrome. The musician shared the news about his health status on Instagram*.
You probably noticed from my face that something is wrong with me. I have Ramsey-Hunt syndrome. The virus hit the nerve in my ear and my facial nerves and caused facial paralysis. I'm going to get cured, I'm doing special exercises to get my face back to normal. 
Ramsey-Hunt syndrome is a form of herpes zoster that affects the facial nerve and causes facial paralysis and severe pain, and can also lead to hearing damage.
Due to illness, the musician is forced to cancel upcoming concerts as part of his musical Justice Tour. To those who are upset by the cancellations of my upcoming performances, I want to say that I am physically unable to go on stage. As you can see, it's pretty serious. My body is telling me to slow down. The artist said that after rest and treatment, he plans to return to performing, but does not yet know how long it will take. Bieber added that he has started electrotherapy, which will help him restore facial muscle mobility. Later in the story, he said that because of the paralysis it is difficult for him to eat, and asked fans to pray for him.
A few years ago, Justin Bieber announced that he was fighting Lyme disease (this disease is transmitted by ticks and leads to damage to the skin, joints, nervous and cardiovascular systems). The musician told about his diagnosis after the haters' attacks: because of his appearance, he was accused of drug addiction.
Earlier, his wife Hailey Bieber was hospitalized: the model was hospitalized with a micro-stroke, she had to undergo heart surgery.
*Instagram belongs to Meta, a recognized extremist organization in the Russian Federation