Billy Porter admitted that he has been living with an HIV diagnosis for 14 years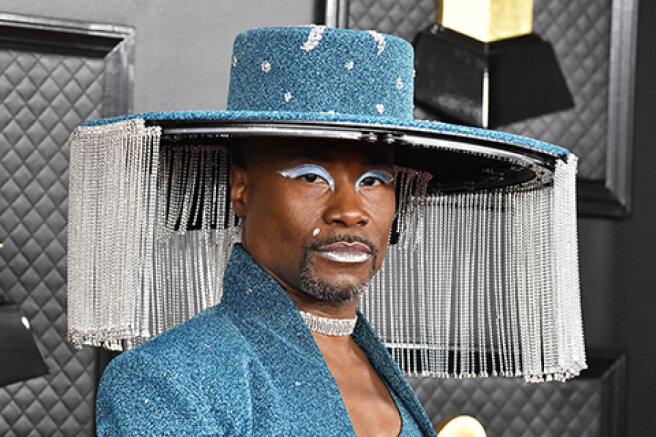 51-year-old Billy Porter, who gained fame thanks to his role in the TV series "Pose", stopped hiding his positive HIV status. The Emmy Award winner said this in a new candid interview with The Hollywood Reporter.
Billy clarified that he learned about his diagnosis 14 years ago, but all this time hid it from the public, fearing censure and discrimination that could hinder his career development. Porter's HIV-positive status was known only to those closest to him, including her husband Adam Smith. However, Billy hid his diagnosis from his mother.
For years, everyone who should have known about it, except for my mother. I tried to live a normal life and build a career, but I was not sure that I would succeed if everyone knew about my diagnosis. For most, this would be another reason for discrimination,
Billy said.
Porter, who played the gender-neutral Fairy Godmother in the new adaptation of Cinderella, admitted that for a long time he felt a sense of shame because of his HIV-positive status — this kept him silent for many years:
An HIV-positive person who grew up in a religious family like me is God's punishment.
After so many years of silence, Billy decided to admit it, because he had finally achieved significant success in the profession. Porter also claims that now, thanks to supportive therapy, he feels better than ever. Now he is no longer interested in how people will react to the news of his diagnosis.
This is what an HIV-positive person looks like right now. I lived to tell this story. It's time to grow up and move on, because shame is destructive. He can destroy everything in his path. I am sure that now this diagnosis is the first thing that people will talk about when talking about me. However, I just don't care. I am so much more than my diagnosis. If you don't want to work with me because of your HIV-positive status, then you're just not worth it,
Porter said.
Billy Porter, known for his outrageous style of dress, has never hidden his homosexuality. The fact that he likes men, he told his family as a child. According to the actor, then religious-minded relatives told him that he would "go to hell." In 2017, he married his partner Adam Smith, whom he had previously dated for eight years.