Amber Heard complained of harassment and said that she and her daughter are threatened with murder because of the trial with Johnny Depp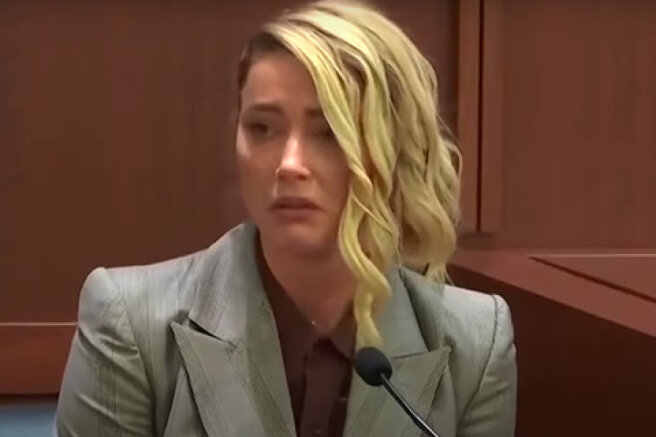 Amber Heard testified during the trial with ex-husband Johnny Depp and complained about harassment from his fans: haters threaten to kill Amber and her daughter. A video with the testimony of the actress appeared online.
I constantly, if not every day, receive hundreds of death threats. Since this trial began, there are thousands of them," Amber said.
Sitting in this hall, I don't laugh, I don't make snide jokes. But people laugh at my testimony about violence. It's terrible, it's painful and humiliating for anyone. I am harassed, humiliated, threatened — every day, even when I just walk into the courtroom.
People want to kill me and talk about it every day. People want to put my daughter in the microwave and tell me about it," Amber complained and could not hold back tears.
Amber Heard is raising a one-year-old daughter, Una Page, who was born by a surrogate mother. The name of the child's father is kept secret by the actress.
The trial between Amber Heard and Johnny Depp was the occasion for numerous jokes, including from the stars. So, earlier, a video of the performance of singer Dominic Fayk, known for the TV series "Euphoria", appeared on the network. From the stage, the musician said that he fantasized about being beaten by Amber Heard.
I'll be honest with all of you. I really think Amber Heard is hot. I know, I know that this is an unpopular opinion," he said. After his words, shouts of condemnation were heard from the audience.
Johnny Depp sued Amber Heard in a libel case: in an article for the Washington Post, the actress talked about experiencing domestic violence. The public outcry around this case cost Johnny Depp his career: they stopped inviting him to shoot. Amber herself also suffered: earlier it became known that almost all the scenes with the participation of her heroine were cut out of the new film "Aquaman", leaving her less than 10 minutes of screen time.
As part of the trial, Johnny Depp's former lovers have already spoken out: for example, Kate Moss supported him and refuted Amber's testimony that he pushed the supermodel down the stairs during an argument. Another ex-girlfriend of Depp Ellen Barkin, on the contrary, called him a "very jealous person" and accused him of alcoholism.
Courtney Love previously recorded a video message in which she told how Johnny Depp saved her life and supported her daughter while the singer herself was struggling with drug addiction. At the same time, Love, however, expressed sympathy for Amber Heard, because she understands what it's like to "be a woman that everyone hates."