The Epstein affair and the $ 130 billion split: Details of Bill and Melinda Gates ' divorce revealed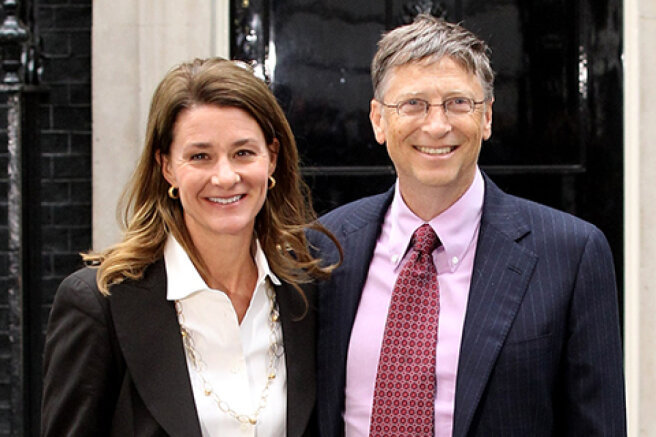 Last week, Bill Gates, 65, and his wife Melinda, 56, announced their divorce after 27 years of marriage. At the time, the couple did not say what exactly caused their breakup, only clarifying that they could no longer "grow as a couple" together.
Recently, the first details of the divorce of the founder of Microsoft and his wife appeared in the press. So, people from the close circle of the couple said that the separation of Bill and Melinda was not at all unexpected. The Wall Street Journal, citing its knowledgeable sources, reported that the first thoughts about the divorce came to Melinda two years ago.
They also gave a possible reason why the couple's marriage broke up. So, according to their version, Melinda was dissatisfied with her husband's connection with the financier Jeffrey Epstein, who was accused of sex trafficking underage girls. Epstein and Gates started talking about charity back in 2011. Two years after that, Melinda met with Jeffrey in person, and then immediately advised her husband to cut off any contact with him, because she found him unpleasant.
However, Bill continued his communication with Epstein. They were rumored to have met at least three times at Epstein's Manhattan townhouse, where Bill stayed late. Gates himself later claimed that they were discussing charity exclusively, with the former Miss Sweden, whom Epstein once dated, and her 15-year-old daughter, among others, allegedly in their company on one of these evenings.
Bill Gates Regrets Ever Meeting Epstein and Admits It Was a Mistake,
— so the press secretary of the entrepreneur commented on the connection of his ward with Epstein.
According to the documents at the disposal of journalists, Melinda spoke on the phone with divorce consultants in October 2019, saying that their marriage to Bill was "irretrievably destroyed."
Officially, the couple announced their divorce only last week. Now the couple are in the process of dividing their property and finances. It is already known that during the divorce, Melinda received securities worth $ 1.8 billion. Now they have to share the family fortune of $ 130 billion. If the fortune, as it should be under the laws of the state of Washington, is eventually divided equally between the spouses, then Melinda is already aiming at the top three richest women on the planet according to Forbes. She also has every chance to take away the title of the richest philanthropist on the planet from Mackenzie Scott — the latter received it after her divorce from Amazon founder Jeff Bezos.